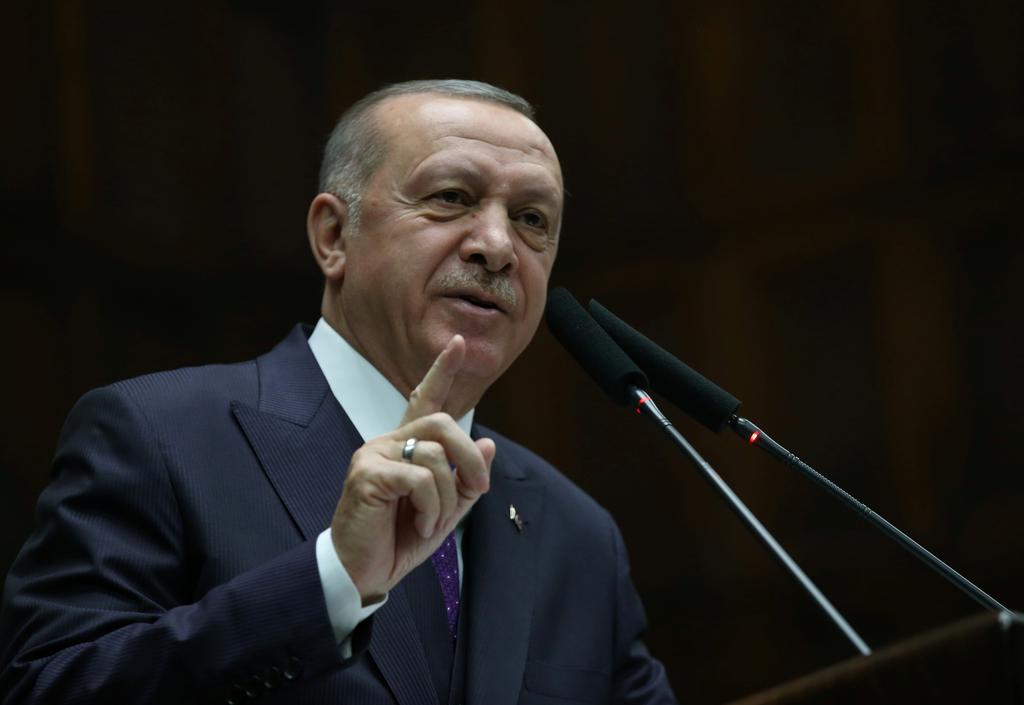 Turkish President Recep Tayyip Erdogan said that Egypt is not an ordinary country for Turkey, stressing that there is a shared "unity of fate" between both nations.
This came in an interview on the official Turkish channel TRT, where he explained that: "It is not possible to compare the Turkish-Egyptian relations with the Egyptian-Greek relations. The relationship between the Turkish and Egyptian peoples cannot be compared."
"Egypt is not an ordinary country for us, our relations extend throughout history, and currently meetings are taking place between us and we share views on several issues and are working to reach understandings that achieve the interests of the two countries and peoples."
The Turkish president stressed that his country has opportunities for serious cooperation with Egypt in a wide area from the eastern Mediterranean to Libya.
Turkish government on March request several anti-Egypt channels in the country to tone down their criticism of Egypt's government, in an effort to ease tensions that lasted since Egyptian President Abdel Fattah al-Sisi came to power.
Erdogan's remarks are the latest in Ankara's attempts to re-establish ties with Cairo, with Turkish leaders announcing the country's desire to engage with Egypt in a civil manner.
Relations between Egypt and Turkey have soured considerably in recent years. The Turkish Ambassador to Egypt was expelled from Cairo in 2013 and both presidents have repeatedly criticized each other.
The countries also fall on separate sides of the Libya conflict and the Mediterranean gas dispute.
Egyptian Foreign Minister Sameh Shoukry in March, before the House of Representatives' Foreign Relations Committee, that: "We are keen on continuing the inter-relations between the two peoples, but the political situation is linked to negative positions taken by the Turkish leadership against Egypt, but this will not affect the relations of the two people."