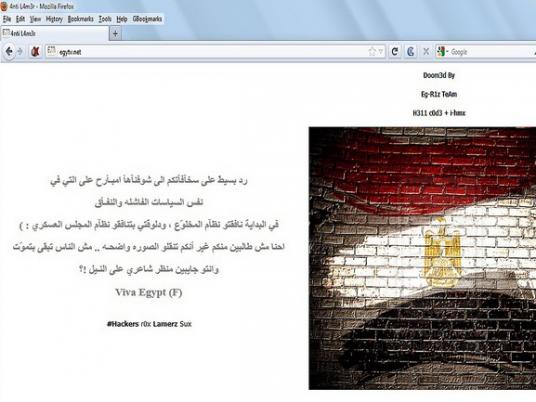 An Egyptian court sentenced Thursday a former minister to 10 years in jail for offering state television equipment to a satellite channel broadcasting demonstrations backing ousted Islamist president Mohamed Morsi.
Salah Abdel Maqsud, who was tried in his absence because he is overseas, was information minister in Morsi's government.
He was sentenced along with another official from state television. The pair were also fined 3.5 million Egyptian pounds ($500,000, 400,000 euros), a court official said.
The two defendants were found guilty of illegally benefitting from state funds and of offering the state television equipment for use by the satellite channel on the day of Morsi's overthrow on July 3 last year.
Prosecutors said the state television equipment was later reported stolen, and the court ordered the two defendants to reimburse the government an additional 3.5 million Egyptian pounds.
Egyptian media reports said the equipment was offered to Al-Jazeera television.
The Egyptian authorities consider the Qatari channel as the mouthpiece of Morsi's Muslim Brotherhood movement, accusing it of biased reporting on the Islamist's ouster which came after mass street protests against his one-year rule.
Morsi was overthrown by then army chief and now President Abdel Fattah al-Sisi, and since then the government has launched a brutal crackdown against his supporters.
At least 1,400 people have been killed and thousands imprisoned.
Morsi and his aides are facing several trials and could face the death sentence if convicted.