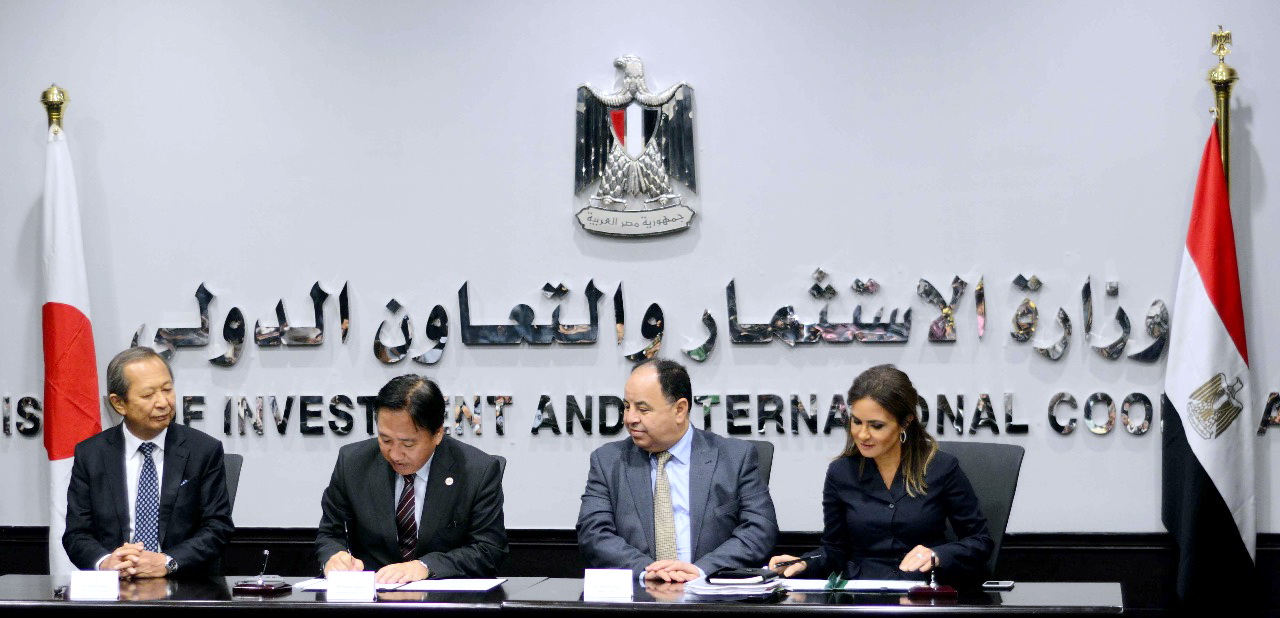 Egypt and Japan on Sunday signed a LE15.5 million grant agreement to support the establishment of an automated system for the collection of Value-Added Tax (VAT).
The agreement was signed by Egypt's Minister of Investment and International Cooperation Sahar Nasr, and Japan's ambassador to Egypt Takehiro Kagawa. The signing ceremony was attended by Egypt's Finance Minister Mohamed Maait and CEO of BMC International Tetsuo Yamada.
Ministry of Investment and International Cooperation said in a statement that the agreement contributes to effective implementation of the fiscal policy, the promotion of economic reform programs and the support of Egypt's development programs and plans.
It added that the agreement comes within continuous cooperation between the Ministries of Investment and International Cooperation and Finance, following the formation of a joint committee between the two ministries.
Maait said that the new automated system would ease the work of investors with the government, and that the grand agreement is part of the government's work to create a good investment climate.
He thanked Nasr for the cooperation and the providing this grant to the Finance Ministry, stressing that the coming period will witness an intensification of cooperation between the two ministries in order to facilitate investors' work.
For his part, the Japanese ambassador stressed the keenness of his country to support Egypt, pointing out that this grant is a symbol of cooperation between the two countries and will contribute to increase the budget revenues of Egypt, while supporting economic development in Egypt.
He praised the results of the economic reform program in Egypt and the measures to improve the investment climate in Egypt, where the climate has become suitable for Japanese companies to pump more investments in Egypt.