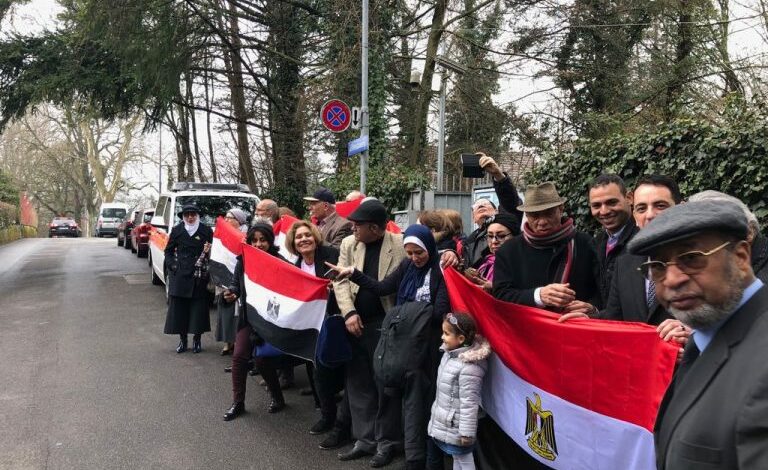 The Egyptian Financial Supervisory Authority will hold a press conference to announce the details behind launching the first insurance pension policy in US dollars for Egyptian expatriates.
The move is being done in cooperation with the National Bank of Egypt and Misr Life Insurance Company, a subsidiary of the Misr Insurance Holding Company.
The new policy aims to motivate Egyptian expatriates to increase dollar remittances, while providing social protection at the same time in the form of pension to beneficiaries.
Expatriates between 18-59 years old will be able to purchase a pension plan in dollars.
The minimum duration of each policy will be five years, provided that the pension is paid either in one payment or through a fixed monthly pension that is paid over a period between ten and 15 years.
The minimum and maximum premium for each policy will be announced during the press conference.
The planned policy comes within a framework of initiatives launched by the Egyptian government to increase the remittances of Egyptian expatriates, which fell to about $13 billion during the first six months of 2023.
These initiatives include motivating expatriates to open bank accounts in US dollar and buying dollar savings certificates with a high competitive return.
The National Bank of Egypt announced its cooperation with the Misr Life Insurance Company, to arrange for the issuance of a new pension policy.
The bank stated that issuing a dollar pension policy for Egyptian expatriates was based on the approval issued by the Egyptian Financial Supervisory Authority for Misr Life Insurance Company in March 2023, after completing all the necessary operational requirements.
The Egyptian government is intensively seeking to increase dollar revenues to cover its foreign liabilities, which have increased sharply since the first quarter of 2022.
Other initiatives related to Egyptian expatriates included a zero customs initiative to import cars for personal use, which raised about $900 million, and the customs exemption initiative on gold imports.
The volume of exempted gold imported under this initiative, amounted to about 600 kilograms within three months.
The government also seeks to establish an investment company for Egyptian expatriates, through the use of the best specialized consulting offices.