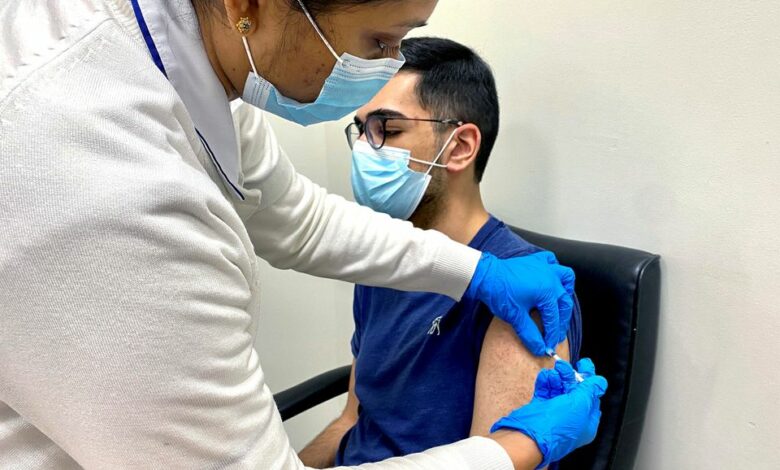 Egypt may witness a fourth wave of coronavirus in September, warned Undersecretary of the Ministry of Health and Population for Preventive Medicine in Egypt Mohamed Abdel Fattah.

"Everything is possible, and no one can be sure of what will happen tomorrow," he said, adding, "The question of whether there is a fourth wave or not depends on the citizen's keenness to follow the state's instructions regarding precautionary and preventive measures that limit infections and reduce the chances of the spread of infection."
He added getting vaccinated will reduce the probability of a fourth wave. He also assured that the third wave is receding and infections are declining.
Coronavirus cases will decrease by the end of August to their lowest rate, Fattah said.
"We must continue to apply full precautionary measures, even after receiving the vaccine."
Fattah anticipates 40 million citizens to be vaccinated within the next few months, and the establishment of a mega center for vaccinations.
Vaccination will be expanded for different groups, such as workers at airport and national projects, the tourism sector and major industrial centers, he explained.
The ministry also aims to vaccinate at least 70 percent of citizens, and that seven million have thus far been registered on the vaccine reservation website. Up to three million people have been vaccinated so far.
Abdel Fattah added that all 179 international vaccination centers in Egypt have been provided with the vaccine for travelers outside Egypt.