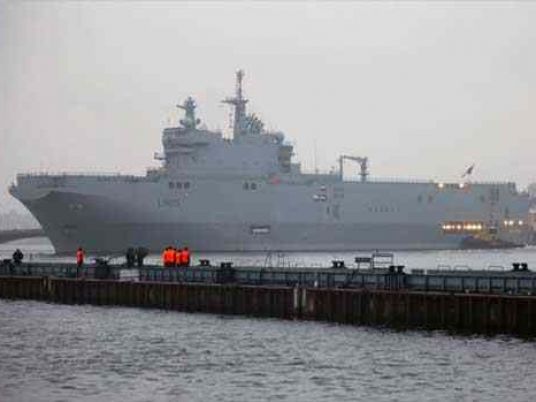 Egypt might lease recently-purchased French assault ships to China, Taiwan-based news website Want China Times reported, quoting the Moscow-based Russian Agency of International Information.
Last Wednesday, France agreed to sell two Mistral helicopter carriers to Egypt in a deal worth 950 million euros (US$1.06 billion), after it abrogated a previously planned sale to Russia in August.
"China may be able to rent two French-built Mistral-class amphibious assault ships for the People's Liberation Army Navy from Egypt, after Cairo reached an agreement with Paris in August to purchase the vessels," said the report.