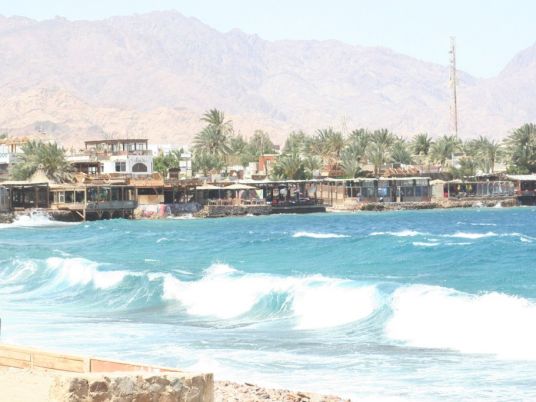 The Ministry of Interior announced the release of a foreign tourist involved in harassing two girls in the city of Dahab, with a financial guarantee unless he is wanted for another reason.
The authorities cancelled the visa of tourist Andrei Selostre and have permanently banned him from the country.
A video that went viral on social media shows the tourist standing on the beach of the city of Dahab in the South Sinai Governorate, arguing with an Egyptian girl who was filming him because he had verbally harassed her and her friend.
During the video, the tourist said: "For me, this is the Land of Israel. You know nothing about politics," and insulted them with profane language.
The girl filming called him a "sick person."
The video caused great controversy on social media, with some users demanding that he be arrested and referred to trial.
The Egyptian Ministry of Interior took action and revealed the details of the incident.
It confirmed in an official statement that the tourist was arrested, and it was found that he held the citizenship of a foreign country.
The statement added that the two girls filed a report with the security authorities immediately after the incident occurred.