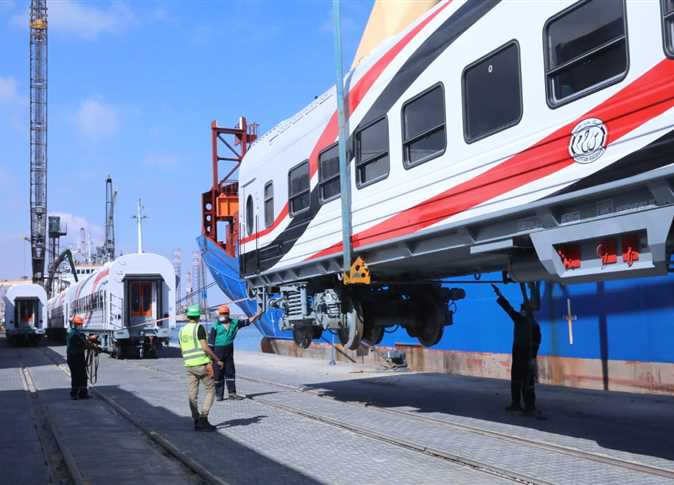 Egyptian Transport Ministry plans to start establishing the country's first factory to locally manufacture trains of all kinds starting from the beginning of 2021.
The project includes the participation of the Transport Ministry, the Planning and Economic Development Ministry, the General Authority for the Suez Canal Economic Zone (SCZone), the Sovereign Fund of Egypt (TSFE) and five private sector companies: the East Port Said for Development, Samcrete for Investments, Hassan Allam Holding, Orascom Constructions, and Connect Information Technology.
It is being implemented by the National Egyptian Company for Railway Industries (NERC), which owns the shares, with ownership shared by the Transport Ministry, SCZone, and TSFE in cooperation with the five private sector companies.
Egypt's aim is to establish an industrial base equipped with technology and logistics to receive international companies which own railway coaches and their requirements and to produce them locally – at up to 40 percent according to manufacturing contracts.
The state seeks to meet local, regional and African needs in light of new developments in the field, which will help localize these industries, increase the national income and provide new manufacturing opportunities for railway factories.
Established across two phases, the estimated individual investment cost of this project is about US $240 million. It is also located within the East Port Said industrial zone on an area of 300,000 square meters.
The first phase includes a mobile units factory, and the second includes factories for industries feeding the sector.  The expected production capacity of the railway mobile unit plant is 300 coaches annually.
The project is expected to create direct and indirect job opportunities especially within the Suez Canal cities.