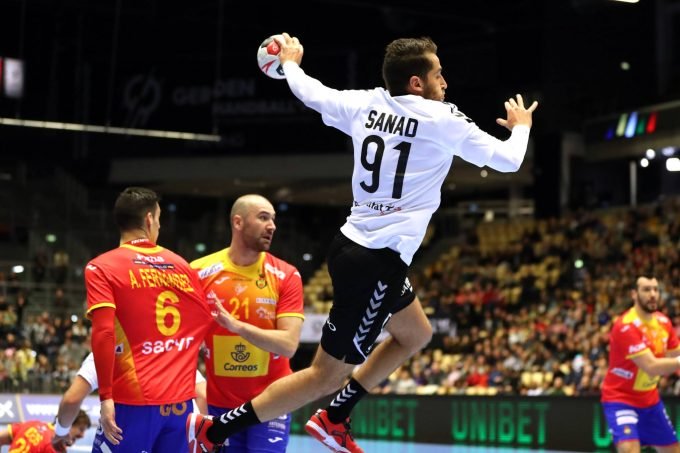 The Egyptian national handball team continued its strong performance in the group stage at the Tokyo Games, snatching a valuable victory Sweden with a score of 27/22 to qualify for the quarter-finals and jump to second place, behind the world champion Denmark.
The handball team ended the first half of its match with Sweden ahead, with a score of 13/9.
Karim Hindawi "Katunga", goalkeeper of the Pharaohs, showed brilliant skill after preventing many goals and maintaining the lead for Egypt. 
The national team began the match with strong attack pressure on the Swedish team and advanced with two clean goals.
During the match, heavy rainfall fell throughout Tokyo.
Egypt has achieved two victories so far against Portugal, Japan, and finally Sweden, and lost once against the world champion Denmark.
The team's fifth match will be played against Bahrain on Sunday at 4 am Cairo time. 
Egypt is in the second group, alongside Denmark, Sweden, Portugal, Japan, and Bahrain, while the first group includes Norway, France, Germany, Brazil, Spain, and Argentina.