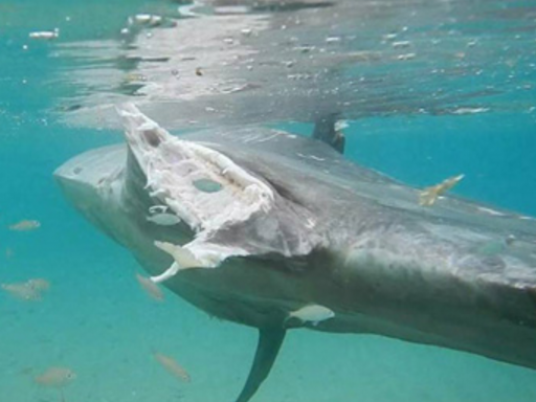 In a race against time, Egypt's Environment Ministry has been trying to save a rare gigantic ocean sunfish, after it has been critically injured and found on the shores of the Red Sea in Ras Abu Galoum, the ministry said in a statement on Thursday.
"The 2.1 meter ocean sunfish, or "mola", was found alive off the shore of Ras Abu Galoum in Egypt's South Sinai. We have been racing against time for three days to save it, after it had been injured by another sea creature," the ministry said.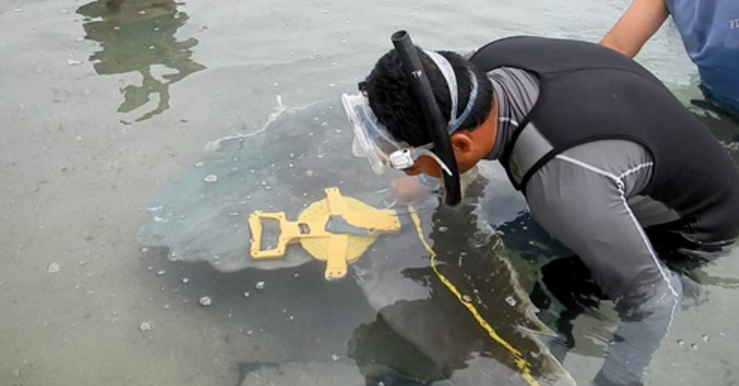 A team fom the ministry's nature reserve officials, environmental police, and divers inspected the sunfish, the heaviest of all bony fish, after it was attacked by another sea creature that crushed its ventral fin — used for movement, a statement from the ministry said.
The statement added that the injury had prevented the mola from swimming normally, until it was pushed to the shores of Ras Abu Galoum.
Environment Minister Khalid Fahmy said an emergency team has been following up on the mola's condition. The rescue team transferred the fish using a net in shallow waters off the Gulf of Aqaba to keep it alive.
Egypt's marine forces have also provided a special ship with an aquarium to transfer the fish to Hurghada for necessary medical tests to be conducted, and for a prosthetic fin to be built for the sunfish. The mola will be kept under supervision to ensure recovery.
Mola, which feed on jellyfish and small fish, are found in tropical oceans around the world. They are frequently seen near the surface but hardly ever each the shore.