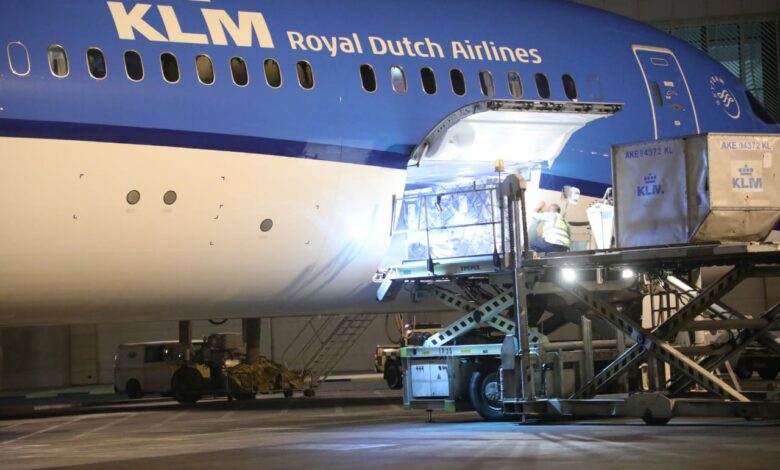 Egyptian Minister of Health and Population Hala Zayed announced that Egypt has received 546,400 doses of the AstraZeneca vaccine, courtesy of the French government.
This came within the COVAX agreement, in cooperation with the Global Alliance for Vaccines GAVI, the World Health Organization and UNICEF, as part of Egypt's plan to diversify and expand vaccines to citizens.
The ministry said in a statement that this shipment was received in two batches, one of which arrived on Friday and the other on Saturday, at Cairo International Airport.
It added that the Egyptian government spares no effort in providing free vaccinations to citizens.
Zayed assured that the received shipment of the AstraZeneca vaccine will be distributed to the 781 vaccination centers distributed throughout the governorates of Egypt.
The shipment will be subject to analysis in the laboratories of the Egyptian Drug Authority, she added, and noted that the AstraZeneca vaccine has proven effective in preventing infection with the coronavirus.
It is given out in two doses separated by 28 days.
The ministry touched on the importance of permanent cooperation with international organizations to address the pandemic and provide vaccines to citizens, and once again appealed to citizens to register on the ministry's website to get vaccinated.