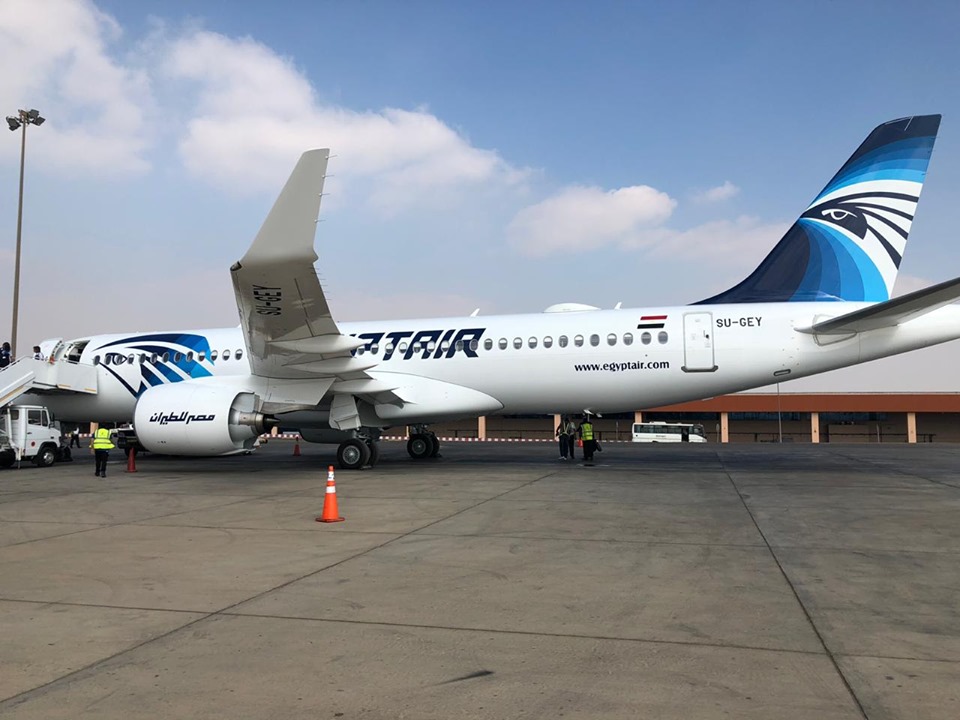 President of EgyptAir Holding Company Roshdy Zakaria announced that Egypt has received a fifth Airbus plane from Airbus' factory in Toulouse, France.
The news coincides with Wednesday's resumption of international flights to and from Egypt.
Egypt will receive a sixth plane next week, one of a total of eight new Airbus aircraft of the same model that the airline is scheduled to receive.

The new plane was received by pilot Hassan Mounir, assistant president of EgyptAir Airlines.
Zakaria said in a statement on Thursday that the new plane provides high levels of comfort, as it features a structure that is the widest in its class. It also has the best cabin in its class, and an engine that lowers fuel consumption by 20 percent and has low emissions levels.
In addition, it produces 50 percent less noise compared to the previous generation of Airbus planes. It has a spacious cabin with a capacity of 142 seats, including 16 seats in Business Class and 126 seats in Economy Class.