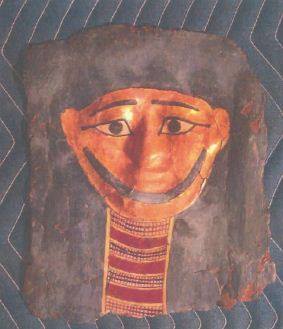 Antiquities Minister Khaled el-Enany announced on Tuesday that Egypt succeeded in recovering 7 important artifacts from the US, Switzerland and UAE in the course of a week since the beginning of December.
The Antiquities Ministry, working in close collaboration with both the ministries of Foreign Affairs and Interior, recovered the artifacts which had been stolen and illegally smuggled out of Egypt, Enany said in a statement.
He explained that on December 1, the Egyptian embassy in the United States received four Late Period artifacts; then, on December 2, the Egyptian Embassy in Switzerland received parts of a missing ancient Egyptian stelae; and on December 6, Egypt's ambassador to the United Arab Emirates (UAE) Wael Gad received two stolen Islamic lamps.
These objects will arrive in Egypt upon the completion of the shipping and packaging procedures, the statement said.
Enany expressed his full appreciation for all the efforts exerted on the local and foreign levels to protect and preserve Egypt's cultural and archaeological heritage.
Shaaban Abdel Gawad, General Supervisor of the Antiquities Repatriation Department, said that the pieces recovered today from the UAE consist of two Islamic Lamps. One of these lamps, belonging to Sultan Barquq, had recently been recovered from London.
The first recovered lamp from UAE belongs to Prince Selehdar; the second belongs to Sultan Hassan and was previously on display at the Museum of Islamic Art.
From Switzerland, Egypt received three parts of an ancient Egyptian stelae that was reported missing back in 1995.
The limestone stelae belongs to a man called Sheshe-nefertom. It was originally discovered by an Italian archaeological mission, from Rome University, inside Shashanq tomb number TT27 at Al-Assassif necropolis on Luxor's west bank.
Abdel-Gawad pointed out that the objects recovered from the United States are dated to the Late Pharaonic Period and include of a shrivelled mummified hand; a painted child sarcophagus; a gilded mummy mask; and the anthropoid lid of a wooden sarcophagus decorated with different ancient Egyptian religious scenes; as well as a painted linen mummy shroud.