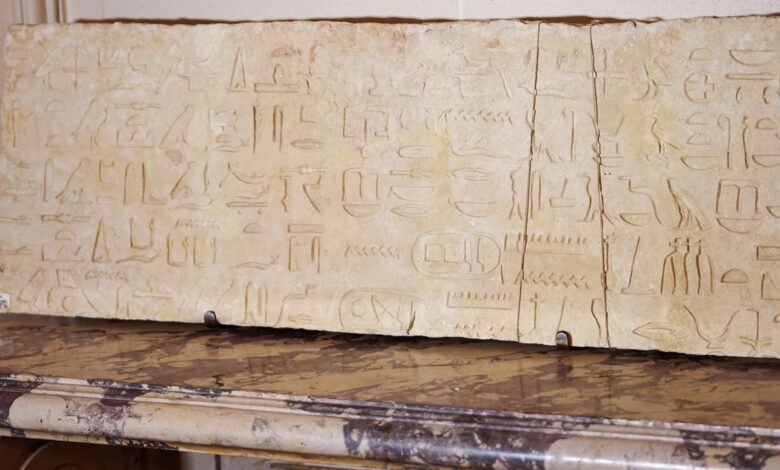 The Egyptian Public Prosecutor Hamada al-Sawy announced on Tuesday that Egypt has recovered two ancient murals from France in an international case of smuggling antiquities in which the director of the Louvre Museum was previously charged last year.
Through international judicial cooperation between Egypt and France, the Egyptian Embassy in France received an invitation from the Paris Court to attend the hearings of the case, after referring the suspect to trial.
The trial sessions showed that the suspect had deliberately hidden the looted artifacts in France, knowing that the artifacts arrived there after they were stolen from Egypt.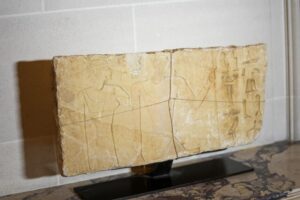 The suspect used his profession as an antiques dealer and director of the Paris Antique Gallery to facilitate the concealment process, and forged documents of ownership of the looted pieces using forged invoices and documents.
His defenses were proven false, and it was further proven that samples of forged documents were found on his computer.
He admitted to knowing one of the other defendants and that the museum director had bought the two looted pieces.
In October 2022, the court ruled that Egypt owns the looted artifacts, convicting the suspect and obliging him to pay financial compensation to Egypt, and its right to recover the two artifacts.