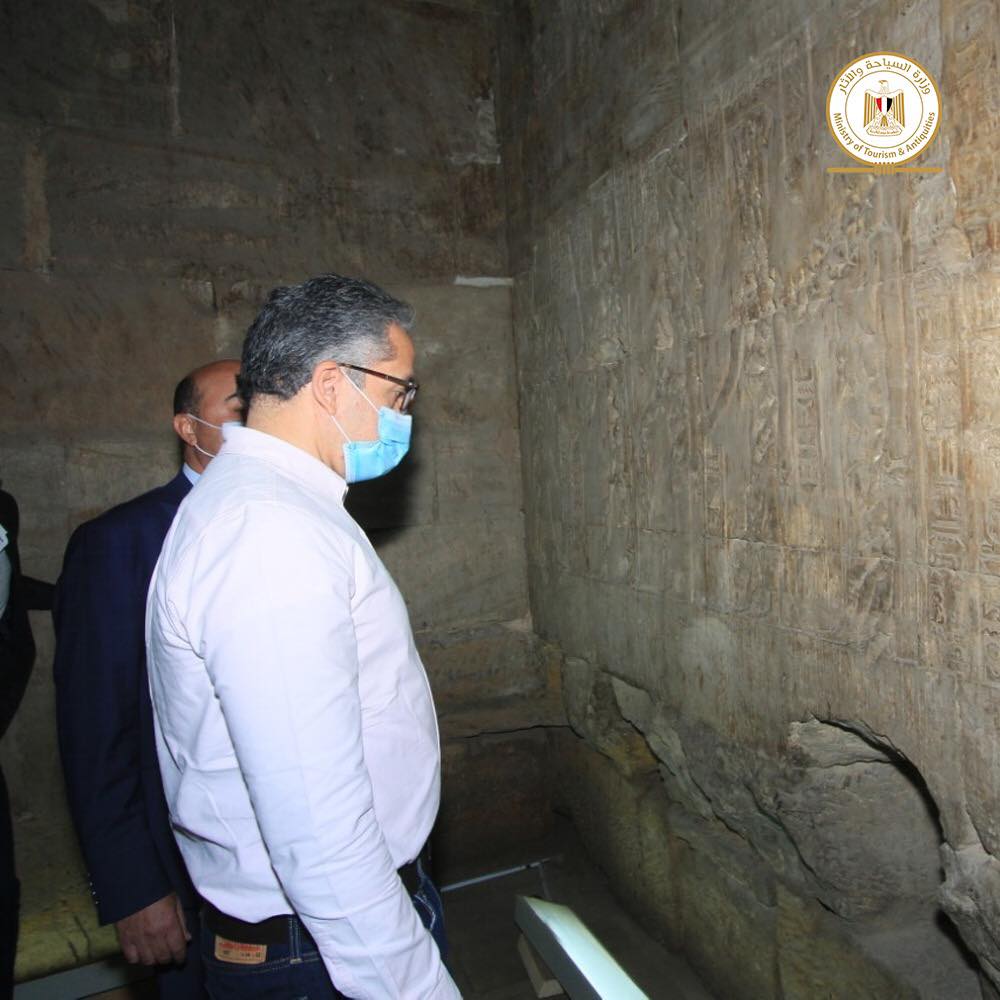 Tourism and Antiquities Minister Khaled al-Anany on Friday has reopened the Isis Temple to the public following the completion of restoration work.
Discovered in 1871 AD, the 19-meter long temple was built by King Ptolemy III to worship the goddess Isis and the the triad of Aswan, however its construction was never finished.
The temple is built out of sandstone and has two doors. The main door is crowned with an ornament topped by the winged sun disk, and it leads into an entrance to a hall with three open rooms. The sanctum from the eastern wall of the middle room is engraved with scenes of sacrifice.
The reopening was attended by Aswan Governor Ashraf Attia, Secretary General of the Supreme Council of Antiquities Mostafa Waziri, Head of the Egyptian Antiquities Sector at the Supreme Council of Antiquities Ayman Ashmawy and Director General of Aswan Antiquities Abdel-Moneim Saeed.
Waziri said that restoration work involved repairing the temple's floors and columns, cleaning the walls of bird and bat waste, and placing wire windows to prevent animals from entering. In addition, the inscriptions at the entrance of the temple's sanctum were renovated while soot from the ceiling was removed.
Restoration work also included cleaning inscriptions at the entrance of the temple and side door and renovating offering tables in the hypostyle hall.
Anany and Attia also listened to a detailed explanation on what has been done to develop tourism services at the temple.
These included setting explanatory and guiding panels and maps of the governorate's tourist destinations around the temple.
Anany went on to thank the restorers for their work in renovating the temple and making it more tourist-friendly, and praised archaeologists for continuing to make new discoveries even despite ongoing difficulties from the coronavirus.
The temple's reopening comes on the sidelines of Anany's visit to Aswan to launch the "Enjoy Winter in Egypt" initiative on Friday.