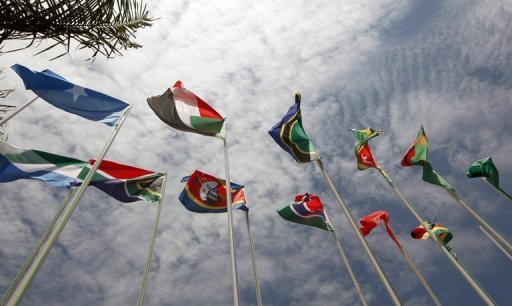 Egypt will soon return to the African Union after implementing the road map, adding that the Union needs Egypt as much as it needs the Union as it is an important country in the region, said African Union Commission Chairperson, Dr. Nkosazana Dlamini Zuma, on Wednesday evening.
The remarks were made during a dinner hosted by Kuwait's ambassador to the AU in Addis Ababa, in which various other Arab diplomatic missions also attended.
The Kuwaiti News Agency KUNA, said the Kuwaiti ambassador called on the African Union Commission to make every effort for Egypt to restore its membership in the AU.
The AU froze Egypt's membership after Egypt's first democratically elected president Mohamed Morsy was toppled and the Constitution suspended in July 2013. The new interim government has argued to the AU that the military-led ouster was legitimate as it was supported by mass protests, and the country will restore democracy through the political roadmap as a condition for its return to the union.