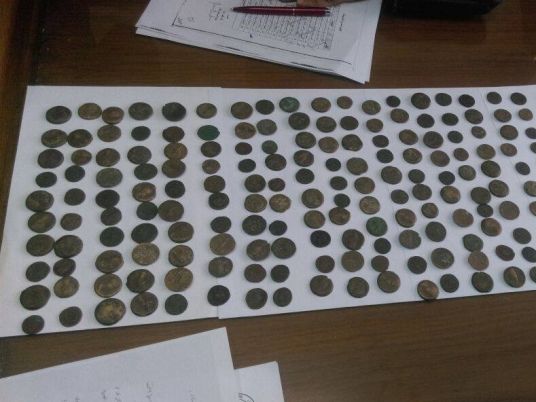 The Egyptian Antiquities Ministry received Sunday 340 archaeological artifacts that date back to various Egyptian eras.
The retrieved artifacts were seized by the customs authority at Aqaba port in Jordan, said Shaaban Abdel Gawad, the general supervisor of the Retrieved Artifacts Department with the Ministry of Antiquities.
At the end of 2015, the Jordanian authorities notified Egypt that they had seized smuggled artifacts hidden among a shipment of coal coming from Nuweiba port in Egypt, the ministry said in a statement.
Abdel Gawad thanked the Jordanian authorities for thwarting the smuggling attempt and returning the pieces to Egypt as part of a joint agreement between the two countries on the recovery of artifacts and cultural property.
Among those pieces are an alabaster statue of a head, a small hand, and a group of stone statues and coins, said Abdel Gawad, adding that these pieces will be transferred to the stores of the Egyptian Museum after reconstruction work is completed.