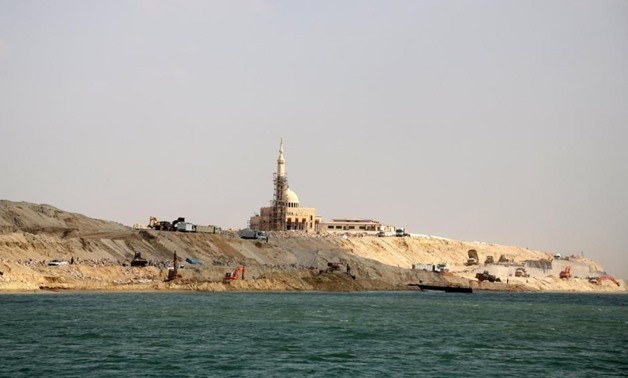 Egypt and Russia are planning to sign an intergovernmental agreement by the end of May to set up an industrial zone East the Port Said region and in the Suez Canal Economic Zone, Russia's Deputy Industry and Trade Minister Georgy Kalamanov announced on Thursday.
This comes to complement an already signed memorandum of understanding between the two countries, ratified in February 2016, which stated the creation of a Russian industrial zone (RIZ) close to the Suez Canal, thereby offering a favorable treatment and preferences to Russian companies in Egypt.
The two sides have further agreed that the Egyptian and Russian governments will co-supervise the project, which is funded by the Russian Direct Investment Fund (RDIF) and a number of Egyptian banks.
RIZ will have a three-phase-establishment plan that will be carried out over 5.25 million square meters. The first phase will include one million square meters, and will create 7,300 construction jobs.
As for the second phase, it will include 1.6 million square meters and will create 10,000 jobs. It is scheduled to be finished by 2022. The third phase will develop 2.65 million square meters and will generate 17,000 jobs, and is expected to conclude by 2031.
The Egyptian and Russian parties have agreed to establish a company under the name of Moscow Economic Zone to be responsible for the zone's operations and construction works. 
The industrial zone will include many industries such as manufacturing air conditioners, motors, construction equipment, glass, ceramics, electronics, medical supplies and plastic.
Chairman of the Suez Canal Authority (SCA) Mohab Mamish said in a statement issued in February that the RIZ would help cover East Port Said's needs for industries as well as the requirements of the domestic market.
He added that the zone would serve as a gateway for Russian companies to European and African countries.
Egypt and Russia have been establishing close ties under the Sisi-Putin administrations.
In 2017, the two countries concluded a military cooperation agreement allowing both countries usage of each others' air spaces and air bases for five years. During President Vladimir Putin's visit to Cairo in December 2017, the two countries signed agreements which stipulates Russia would build Egypt's first nuclear reactor, and supply nuclear fuel for the same.
Russians also used to enormously contribute to Egyptian tourism before flights were suspended in 2015, due to the downing of a Russian plane in Sinai. However, in January 2018, Russian President Vladimir Putin signed a presidential decree to resume flights between Cairo and Moscow. Russian Today reported that at least 3.16 million tourists are expected to visit Egypt following Russia's decsion to lift the ban on direct flights.