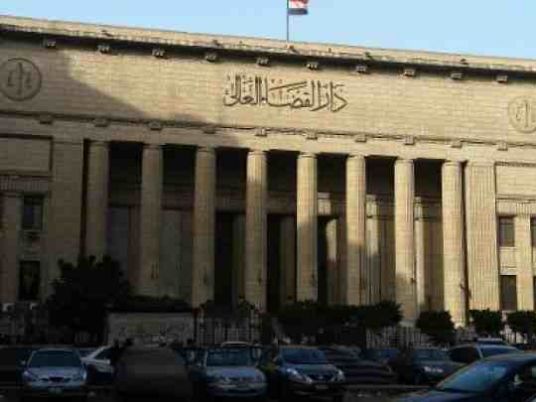 Egypt's highest appeals court ordered a re-trial on Thursday for four policemen in connection with the deaths of 37 people during political violence after President Mohamed Mursi's ouster, the judge said.
The case relates to one of the most controversial incidents after the army toppled Mursi in July 2013. A lower appeals court had overturned in June prison sentences, most of them suspended, against the policemen.
In August 2013, 37 men the Interior Ministry described as Islamists died during what the ministry said was an attempted prison break. The prosecutor's office later said its investigations showed they died while being transported to jail in an overcrowded police van into which tear gas was fired.
The case against the policemen is the only instance where security forces have been brought to trial for the deaths of demonstrators since Mursi's ouster, despite the deaths of hundreds of his supporters in the summer of 2013 when security forces stormed two Cairo protest camps.
Hossam Abdel Rahim, head of the Court of Cassation, told Reuters that his court had accepted the Public Prosecutor's appeal of a June verdict by a lower appeals court. The June ruling cancelled a prison sentence against one of the officers.
Lieutenant Colonel Amr Farouk, had been sentenced in March to 10 years in jail with labour on charges of involuntary manslaughter and extreme negligence. Three other policemen were given suspended sentences.
Judicial sources said that the verdict in the new trial would be final and could not be appealed again, because it will be the second trial by an appeals court.
Human rights activists called the sentence lenient. The verdict – and then its cancellation – drew attention to the harsh jail terms meted out to defendants viewed as holding Islamist views compared to the treatment of alleged crimes committed by security forces.
Hundreds of supporters of Mursi and his Muslim Brotherhood have been sentenced to death. Meanwhile, the high court this month overturned the only remaining conviction against former president Hosni Mubarak, opening the way for his possible release.
High-profile court cases against activists and foreign journalists have been denounced by rights groups as "sham trials", intensifying international scrutiny of the judiciary.
Gamal Siam, son of one of those who died in the police van, said it was good news that there would be a re-trial.
He and his wife, heartbroken at the death of their 29-year-old son Sherif, had seen the cancellation of the 10-year jail term against the police officer as a sign of the lack of justice in the country.