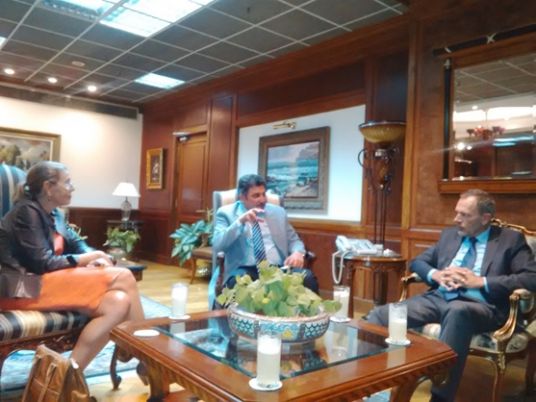 Grundfos Egypt and the Ministry of Irrigation recently discussed cooperation opportunities during a meeting between Denmark's ambassador Pernille Dahler Kardel, Minister of Irrigation Mohamed Al-Moghazy and Grundfos Egypt chief Ehab Eshak.
The two parties talked about cooperation in the "field of solar panel pumps, capacity building and training", according to a statement on Denmark's Egypt embassy website. The two sides agreed to pilot project involving solar panel pumps, possibly in Toushka.
The Minister for Irrigation invited Denmark to display Egyptian Danish cooperation projects in the field of water management at the Aswan Nile Museum, which is set to open in January 2015.
According to the statement, Ambassador Kardel said that Denmark would be glad to showcase its work "as there are many projects that were financed through DANIDA in the water sector."