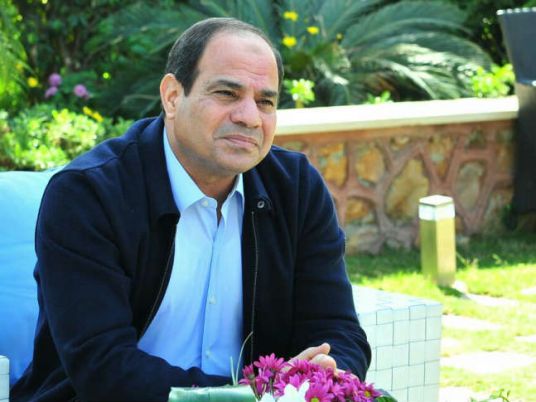 Egyptian President Abdel Fattah al-Sisi urged the United States and Europe on Thursday to help the Libyan army in its fight against Islamist militants now to save the country from requiring intervention on the scale of Iraq and Syria.
Sisi said there was a danger to the region from conflict in Libya where two governments vie for legitimacy, one in Tripoli linked to Islamist militias, and an internationally-recognised government in the eastern city of Tobruk.
Egypt says militants cross the border to help Egyptian jihadist group Ansar Bayt al-Maqdis attack Egypt's security forces in the Sinai Peninsula. Ansar swore allegiance earlier this month to Islamic State, which is now facing U.S.-led air strikes in Iraq and Syria.
"When we deal with terrorism only in Iraq and Syria, Libya will begin to be an attractive region affecting the stability of… Libya and its neighbours. We will need the same measures happening in Iraq and Syria to be taken in Libya," Sisi said in an interview with France 24.
"The international community – Europe and the Americans – must help the Libyan national army regain its position and combat terrorism in Libya to restore security and stability."
Conflict between rival governments is only exacerbated by tensions between vying tribal groups, many having helped oust dictator Muammar Gaddafi in 2011.
Sisi reaffirmed on Thursday that Egypt was supporting the Libyan army but said it had refrained from direct intervention.
"If we intervened directly, I would not hesitate to announce that. But all we have done so far is to help the Libyan national army, the Libyan parliament, and the Libyan government."
Egypt is training anti-Islamist Libyan forces on its soil and sharing intelligence in a bid to stamp out militancy next door.
Security officials say Libyan pilots in Egyptian warplanes bombed militant targets in Libya earlier this year, but officials in Cairo also say non-intervention is the guiding policy.
"There are no Egyptian armed forces in Libya," Sisi said. "We protect our borders from inside our borders."