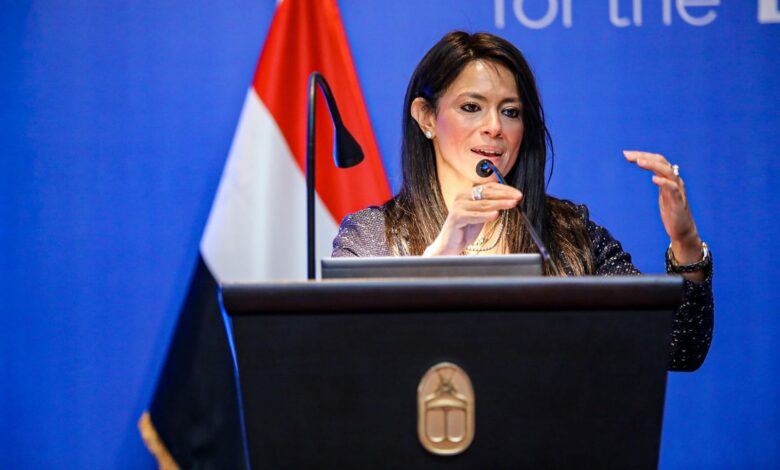 Egypt has great potential to become a regional hub for innovation and creativity, Minister of International Cooperation Rania al-Mashat said during "CNN Marketplace Middle East" program in an interview with Eleni Giokos, adding that over the past years the entrepreneurship field in Egypt has grown and seen a rise in the number of new ideas in various fields,
Mashat shed light on the environment of entrepreneurship and innovation in Egypt and national efforts to deal with the current global crisis.
Creativity and innovation have been always at the top of driving solutions for inclusive and sustainable growth, and finding solutions to development challenges, Mashat said.
"What is happening around the world poses challenges to efforts to achieve development, but Egypt is on its way towards creating the appropriate conditions to increase private sector investments and implement structural reforms that enhance flexibility and expand the opportunities available for private sector participation in development," she added.
Through the "Egypt Ventures", the first venture capital company with government capital in cooperation with private sector partners, the government is working to support the environment of entrepreneurship and innovation and stimulate economic opportunities for startups, she said.
Egypt proves fertile ground for entrepreneurship
Up until the end of 2021, more than 176 companies received direct and indirect investments through Egypt Ventures, she said, which is a model for partnerships between the government sector and the private sector to support startups.
Two acquisition deals were signed this year for two startup companies that received investments from the Egypt Ventures, namely "Tanmia" and "Fatura", as the first acquired the latter. valU, EFG Hermes' Buy-Now, Pay-Later (BNPL) fintech platform, has also acquired 100 percent of the stakes of Paynas.
Paynas was among the list of companies supported by the Egypt Ventures through its business accelerator EFG-EV Fintech, owned by the company in partnership with EFG Hermes Holdings.
Mashat spoke about the government's handling of the rise in food prices and the disruption of supply chains, noting that since 2014, food security has been a priority for the Egyptian government, which prompted it to increase investments in wheat storage silos, as well as increase the agricultural area.
The government was able recently to provide a strategic stockpile of wheat, in addition to providing 50 percent of the needs from the local market.