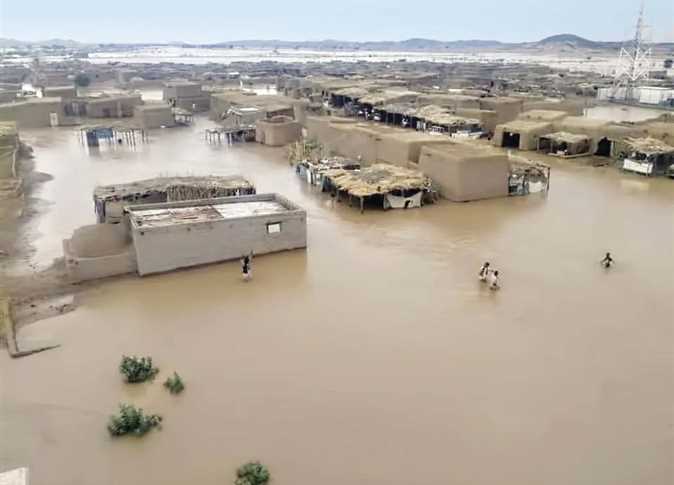 The Egyptian government on Tuesday dispatched a military plane from Eastern Cairo Airbase to Khartoum International Airport, loaded with large quantities of food and medical assistance to help Sudan in light of the devastating floods that have left 101 people dead, dozens injured, and over 100,000 homes destroyed.
Meanwhile, Egyptian Minister of Health Hala Zayed, accompanied by a medical team consisting of 20 physicians, nurses, and epidemic control specialists, are visiting Sudan to provide necessary medical aid.
An additional plane carrying supplies was sent from Egypt to Juba, the capital city of South Sudan, to help the equally affected Southern Sudanese people.
The two planes carried roughly 23.5 tons of humanitarian aid to support flood relief efforts in Sudan.
Sudan's Security and Defense Council on Friday declared a nationwide three-month state of emergency over the flooding in the country, Sudan's Sovereign Council announced in a statement Saturday.
Following a meeting late Friday chaired by Sovereign Council Chairman, Abdel Fattah al-Burhan, the council instructed the formation of a higher committee to ward off the impact of the floods.
Sudan's Irrigation and Water Resources Ministry earlier said that the Nile River has registered unprecedented levels at most of the upper sources.