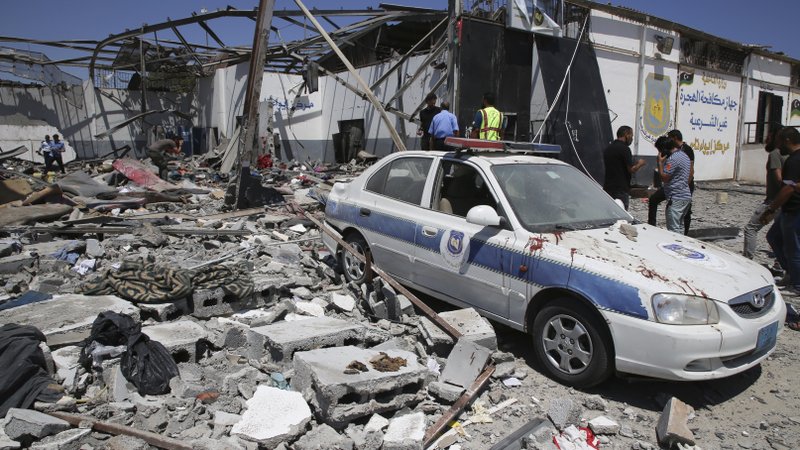 Egypt's Foreign Ministry Spokesperson Ahmed Hafez has expressed surprise at the "strange" reaction of the UN-backed Libyan Government of National Accord (GNA) to the Arab League's recent meeting on the Libyan crisis, during which the body condemned what it called "foreign interference" in Libyan affairs. 
Hafez expressed his surprise that the GNA had extended its appreciation to some Arab countries — including Qatar, which has supported the GNA against rival Khalifa Haftar's Libyan National Army (LNA) — while omitting mention of the other nations involved in the Arab League meeting, which was called by Egypt.
In a post on his official Twitter account on Wednesday, Hafez asked, "Is it not strange that the government of Tripoli specially thanked some Arab countries, excluding others, for their position during the Arab League meeting? The invitation came from Egypt and the proposal was made by Egypt. Thanks are directed to all the Arab countries for their unified position rejecting any foreign intervention and supporting the principled positions that we have presented."
The Ministry of Foreign Affairs of the GNA had announced earlier on Wednesday in a tweet: "Foreign Minister Mohamed Siala expresses his appreciation to the states of Qatar and Sudan and the foreign ministers of the Arab Maghreb countries for their supportive stance towards Libya at the Arab League meeting."
France, Russia, Egypt, Jordan, and the United Arab Emirates have supported Khalifa Haftar's self-styled Libyan National Army, which launched an offensive to capture Libya's capital Tripoli last spring. Turkey, Qatar, and Italy back the UN-supported GNA.
The Arab League announced on Tuesday that it opposes any kind of foreign interference in Libya's internal affairs, stressing its support for a political solution to ongoing violence in the war-torn country, amid heightened tensions between Turkey and its neighbors in the Mediterranean.
Meanwhile, Turkish President Recep Tayyip Erdogan announced last week that Fayez al-Sarraj's Tripoli-based government had requested that Turkey send military forces to support the GNA against Haftar's offensive, and reports have come in that Turkey is also working to transport rebel militia fighters from Syria to Libya to support the GNA.
Erdogan has said that attempts to marginalize Turkey's role in the Mediterranean have failed, pointing to recent steps taken by Ankara to shore up its influence in the region
On Tuesday, Erdogan signed a memorandum authorizing the dispatch of Turkish forces to Libya, and the memorandum was submitted to parliament on Wednesday. The Turkish president is expected to get the green light from Turkey's Parliament between January 8-9, which would mean deployment of Turkish troops as early as this month.
Image: In this July 3, 2019 file photo, debris covers the ground and an emergency vehicle after an airstrike at a detention center in Tajoura, east of Tripoli in Libya. The government of Libya's Prime Minister Fayez Sarraj has been battling for months to keep control of the capital of Tripoli amid an offensive by forces aligned with a rival authority based in the country's eastern portion (AP Photo/Hazem Ahmed, File)