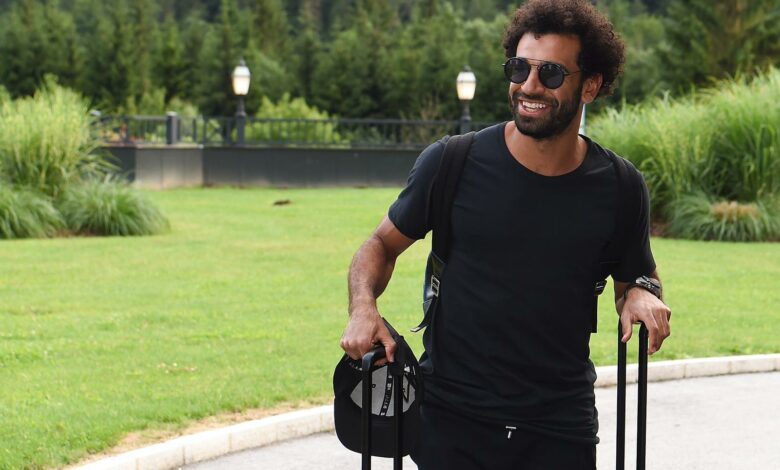 The career of Egyptian football player Mohamed Salah will be included in the English language curriculum for the preparatory and secondary school students in the current academic year 2021-2022, announced the Director of the Curriculum Development Center at the Ministry of Education and Technical Education, Nawal Shalaby.

Students will study the life of the Egyptian player – who has become amongst the nation's most successful figures in football history – and learn of how he has supported his country, she added.
Shalaby told Al-Watan newspaper that the curricula will cover Salah's personal life and the qualities that led to his success, and how he serves as a role-model for his nation.
Al-Watan gathered information on how Salah will covered in the curricula:
For the first preparatory grade, the third unit of the English curriculum describes the player as a successful football star in European stadiums and elaborates on his physical abilities that led him to football super-stardom.


For the second preparatory in the third unit, he is taught under a topic entitled "He set an example in the well-known and successful personalities", and describes the various ways he has contributed to his community. 

And for the second grade of secondary school, he is taught in the twelfth unit under a topic entitled "Giving the example of a successful hero."
Salah began his career in the Egyptian League as a player in the Arab Contractors Club, and from there he moved to Europe to play for the Swiss Basel club, before he was presented to Chelsea and rejected.
Salah them left for Fiorentina and then to Rome on loan, before the Giallorossi bought his contract. He then finally moved to Liverpool, and achieved exceptional success in the English Premier League since his move to Anfield, with a historic deal that made him the most expensive player in the history of Liverpool FC.
His achievements also extended to the African continent, where he won the African Confederation Award for the best player in Africa for 2017 and 2018, and the award for the best African player by the BBC for 2017.
Salah received the Golden Boot award in the English Premier League, the top scorer of the English Premier League, in 2018 and 2019, and was chosen by the Time magazine in 2019 among the 100 most influential people in the world.