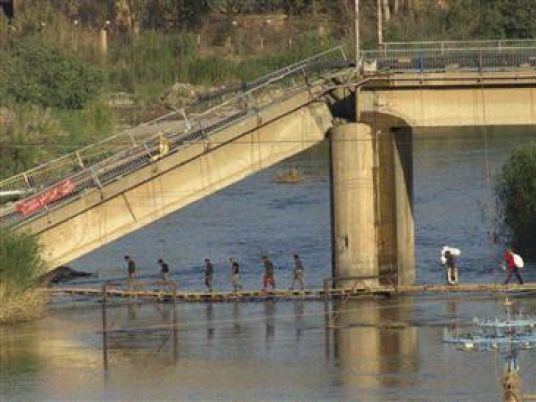 An Egyptian delegation visited Iraq to discuss the establishment of a huge water station on the Euphrates River, similar to the Bahr al-Baqar water station in Egypt, the Ministry of Irrigation and Water Resources in Egypt announced.
The Egyptian Ministry of Irrigation presented the report on the study of establishing a treatment plant for Iraq similar to the treatment plant of the Bahr al-Baqar drain to purify and desalinate water in the Euphrates River and help face the water shortage in three Iraqi governorates namely al-Nasiriya, al-Diwaniyah and Basra.
Egyptian Irrigation Minister Mohamed Abdel Aaty said that in accordance to what was previously agreed on with Iraqi Water Resource Minister Mahdi Rashid Al-Hamdani regarding the exchange of technical visits between the two sides on the project.
An Egyptian delegation of water treatment experts have visited Iraq to study proposals for the treatment and reuse of water in Iraq.
Iraqi Prime Minister Mostafa al-Kadhimi conferred earlier in June with Egyptian and Jordanian foreign ministers Sameh Shoukry and Ayman al-Safadi respectively on means of enhancing trilateral cooperation in the various fields.
The meeting came as part the official visit of the Egyptian Foreign Minister Sameh Shoukry and Jordan's Ayman al-Safadi to Iraq for talks on building on the decisions and recommendations taken during the summit meeting between the leaders of the three countries.