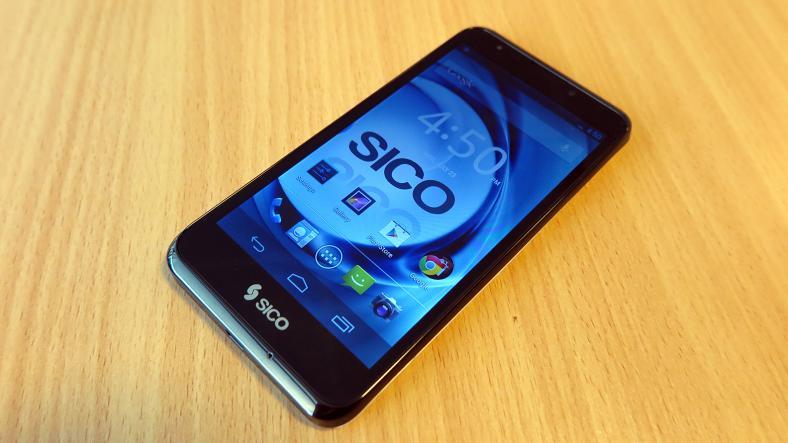 Minister of Communications Yasser al-Kadi affirmed on Monday that Egypt will soon begin exporting the new Egyptian-made smartphone, SICO.
During Monday evening's press conference which announced the launch of SICO, Kadi told reporters that there are currently five production lines for the phone, located in Assiut governorate. He also urged Egyptians to buy the locally-produced phone.
The minister also congratulated Egypt for entering the electronic production industry, a global industry worth $2.5 trillion.
"I am so proud to be with you tonight," Kadi said. "Only four countries used to monopolize this industry worldwide, Egypt was not one of them despite having promising youth – who have worked very hard when it came to designing electronics, creating a real opportunity for the industry."
He added that SICO is part of Egyptian President Abdel Fattah al-Sisi's initiative 'Egypt Makes Electronics', launched by Sisi at the end of 2015.
"Today we finally reap the results of this initiative with the first 'made in Egypt'-phone."
Kadi said that the phone will be exported to some Arab and African countries, in addition to breaking into the European market.
"This is a great opportunity," Kadi concluded, "an opportunity for manufacturing, an opportunity to create employment opportunities for youth all over Egypt, and a great step to revolutionize the Egyptian economy."
"I invite all Egyptians to buy this Egyptian product as long as it operates on the same level of international products."
Operating since 2003, SICO Technology is the first Egypt-based technology and handset manufacturer of reliable and affordable 4G smartphones. The company employs 150 employees across seven different countries, in addition to retaining more than 500,000 clients, according to SICO's official website.
Sisi launched the 'Egypt Makes Electronics' initiative in 2015, hoping to utilize the electronics industry to stimulate Egyptian economic growth. He also hoped the initiative would contribute to the goals of doubling Egyptian exports, reducing imports of electronic and electrical appliances, and providing hundreds of thousands of jobs for researchers, engineers, skilled technicians, and workers.
EME works through two axis of action, according to Egypt Makes Electronics official website. The first is the design and development of electronic circuits and systems with high added value, and the second is the labor-intensive manufacturing of electronics.