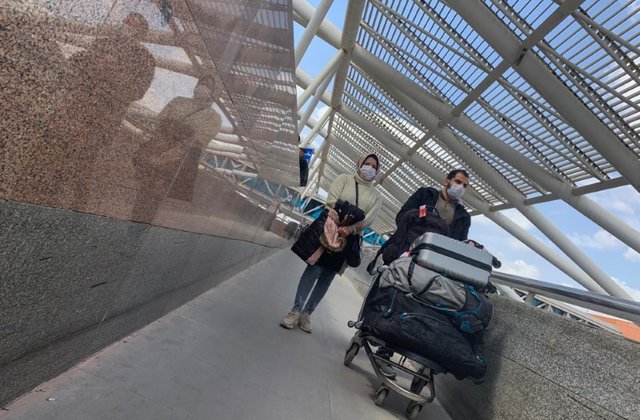 Egyptian Finance Minister Mohamed Maait announced new departure fees for Egyptians traveling abroad, approved by the parliament in principle.
During a Friday telephone interview with the "Al-Hekaya" (The Story) show, Maait said that departure fees are not a new matter, with the old one having been LE50 pounds.
The new decision aims to raise the value of the departure fee to LE 100 pounds, he explained.
Maait pointed out that the value of the departure fee will remain at LE50 for the governorates of Luxor, Aswan, South Sinai, the Red Sea, and Marsa Matrouh.
The minister indicated that this amount is paid within the airline ticket, pointing out that the new fees have not been finally approved yet.