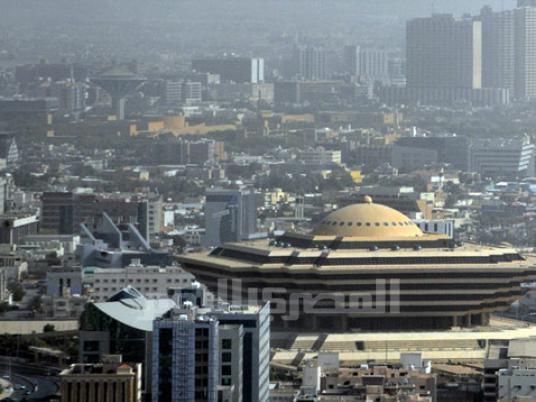 The Egyptian embassy in Saudi Arabia has appealed to authorities to tackle the dilemma of thousands of Egyptian workers whose employer, a major contractor company, announced bankruptcy.
The embassy's legal adviser, Anwar al-Hawary, demanded the Saudi labour ministry to intervene for the disbursement of the workers' dues, especially with many of them having had obtained judicial verdicts supporting their claims, Makkah newspaper's website said.
The newspaper quoted an official at the company as saying that the firm, which used to hire more than 17.000 workers, had been in a legal battle over two years for failing to pay out salaries.
Makkah quoted Ibrahim Ali Mohamed, 70, who insisted to maintain his work as a guard at one of the company's stalled projects. Mohamed said he decided to maintain his job though all of his colleagues had left work two years earlier. He revealed he hoped to disburse his entitlements worth of 23200 Saudi riyals, for which he had won a judicial verdict.
Hamdy Hassan, another worker owed 100.000 SRs by the company, said he and many of his colleagues had failed to renew their residence due to their conundrum and have been suffering worsening living conditions.
He explained that the firm belonged to an Egyptian businessmen and was later owned by a new head who was surprised with the financial issues.
The newspaper quoted Hawary as saying that his country was unable to spend on the workers until they obtain their financial rights, citing Egypt's economic hardships over the past few years.
The embassy's legal adviser said the only thing the embassy could provide was flight tickets and replacements for lost passports for the affected workers.
According to Makkah, the local labor authorities blamed the crisis on the workers who, it said, failed to submit the judicial verdicts they had obtained to the executive courts have the authority to enforce the rulings.
Egyptians in Saudi Arabia represent the largest Egyptian expatriate community, estiamted by 1.5 million people.