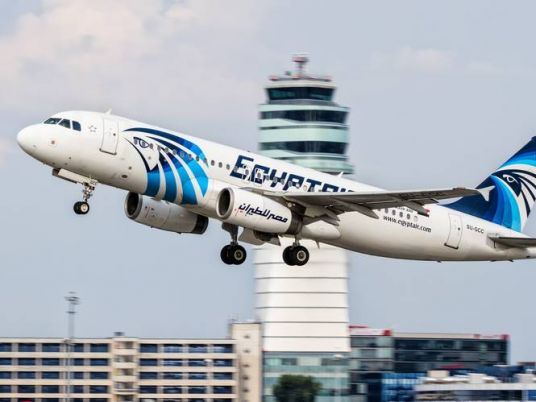 Egypt's flagship carrier EgyptAir operates 66 internal and external flights on Wednesday, transporting 7,400 passengers to different destinations.
The company said in a statement that its foreign flights on Wednesday, with an average of 40 international flights, are heading to Kuwait, Baghdad, Casablanca, Accra, Tunis, Doha, Athens, London, New York, Paris, Rome, Dubai, Istanbul, Frankfurt, Moscow, Abu Dhabi, Amman, Bahrain, Beirut, Sharjah, Nairobi, Addis Ababa, Washington, in addition to four air cargo flights.
The company operates 22 internal flights to Sharm el-Sheikh, Hurghada, Luxor, Aswan, Sohag and Assiut.