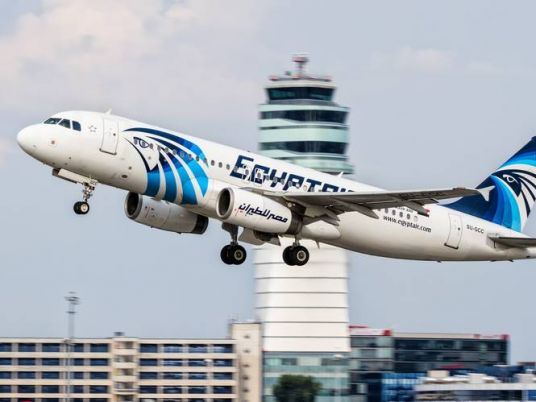 EgyptAir has started reviewing 25 offers from international companies to upgrade following a request issued by the airline, Al-Borsa website reported.
Safwat Mesallam, chairman of the company, said the offers will be checked by mid-July so as to make a decision.
These offers include both renting and purchasing aircraft, Mesallam told Al-Borsa.
EgyptAir had called on companies specialized in manufacturing and funding the purchase of airplanes to submit their offers so that the airliner could add 33 airplanes to its fleet before 2021, raising the total number of the planes up to 84.
The airline seeks to add 27 large-size aircraft and six smaller ones.
The preliminary plan targeted 105 planes; this number was modified to 93 and then against to 84, due to the high costs of renting or purchasing resulting from the devaluation of Egyptian pound against the US dollar.
EgyptAir recently signed a contract to purchase nine Boeing planes (B737-800 NGs) at costs of $864 million.
Mesallam disclosed the budget for the coming fiscal year and the company's intentions to target LE1 billion in profits.
The stability of the US dollar rate and operation of flights for Umrah and pilgrimage will help the company achieve profits in the coming fiscal year.