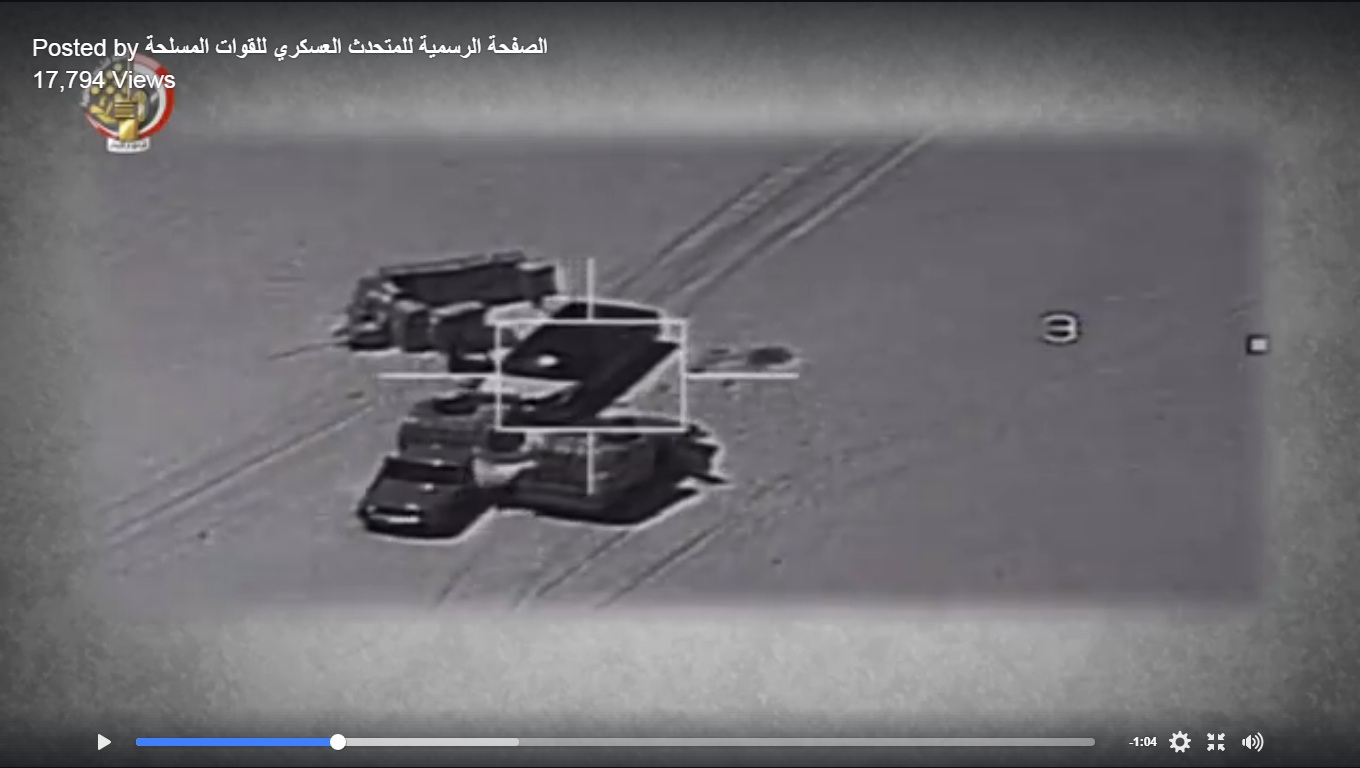 The Egyptian Air Forces managed on Sunday to destroy 15 vehicles loaded with explosives that were trying to pass through Egypt's western borders, the destruction was executed by a number of airstrikes that targeted the vehicles.
According to statement by army spokesperson Tamer al-Rafiey, authorities were informed about the dangerous vehicles.
"Intelligence information indicated that number of militants were trying to pass into the Egyptian borders, therefore, orders were issued to destroy their vehicles with the usage of airstrikes," the statement read.
Ground forces are currently searching the area to arrest any militants who may have fled during the airstrike.
Army and police forces have been engaging in violent military confrontations with militants from the IS-affiliated 'Sinai Province' group since 2013.
'Sinai Province' considers all army and police forces as 'infidels' who should be killed for the sake of the 'Caliphate state'.
Recently the militant group claimed responsibility for a violent attack that targeted battalion 103 in Rafah, North Sinai.
The attack led to the death of 40 militants and 26 army members from the battalion, including the battalion leader.