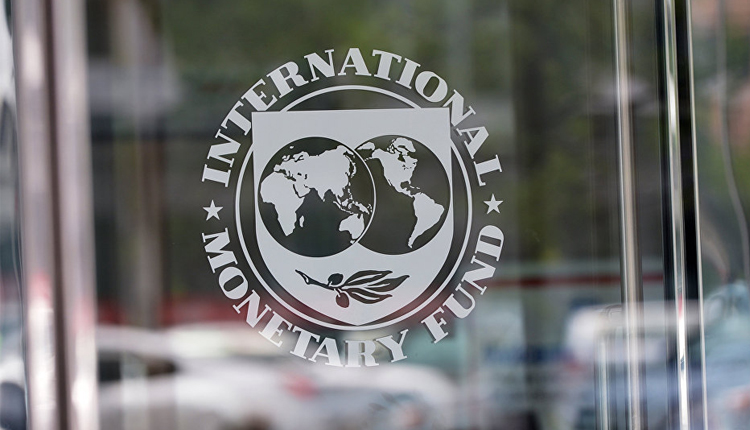 Former Deputy Director of the International Monetary Fund (IMF), Egyptian-American economist Mohamed al-Erian has been nominated to succeed Christine Lagarde as managing director of the IMF.
Lagarde had succeeded European candidates as the President of the European Central Bank (ECB) amid her selection by a 24-member jury that proclaimed the decision after six weeks.
Several media outlets then wondered as to who would lead the IMF next with shortlisted nominees including Erian, Tharman Shanmugaratnam, the International Monetary and Financial Committee's former chairperson, and Agustin Carstens, the Monetary fund's former managing director.
The New York Times added that Mark Carney, the departing Governor of the Bank of England, was also among those rumored for the challenging post.
"I suspect the Europeans are scrambling as we speak to ensure that Europe retains that position," Tim Adams, the president of the Institute of International Finance told New York Times.
Although commonly believed within the world's economic community that the IMF's leader would be European, the New York Times listed contrary suggestions stating the IMF's heads should be coming from outside the US and Europe, as the fund mainly addresses countries with developing economies that struggle to fulfill obligations without loans.
Executive Director of professional services firm Grovelands, Chris Hafner told Al-Jazeera that in light of current global uncertainty, the upcoming IMF's president must be a pragmatic and calm leader.
He further stressed on how tough the job of IMF Managing Director is, clarifying that this candidate must be brilliantly skilled at communicating politically.
Hafner also believes that media platforms require terrific charisma from the IMF's next director, who also needs a far-sighted financial view and is able to delve into economic markets according to his interview with Al-Jazeera.
Last May Erian, Chief economic advisor at Allianz SE since 2000, was appointed as the head University of Cambridge University's Queen's college.
"We are delighted to announce the election of Dr. Mohamed A. Al-Erian as the 42nd President of Queen's College. He will take office on 1 October, 2020," the University's prior statement said.
He had won a scholarship from Cambridge University where he studied economics in 1977 and graduated with first class honors. He received his PhD from Oxford University, Bloomberg reported.
Erian expressed his deep honor at rejoining the Queens' College's thriving culture alongside his academic colleagues. According to an official statement, he aims to continue the great work done during Lord Eatwell's 23-year management.
The University's new president's thriving economic career includes positions including working as the IMF's Deputy Director for 15 years, and as CEO and co-chief investment officer at PIMCO, the world's biggest investment firm fund.
Erian has contributed to prominent economic media publications including Bloomberg, Reuters, CNBS and Financial Times.
According to Bloomberg, he also played a vital role in the economic domain following the global financial crisis in 2008 by originating a concept titled "New Normal" which portrays expectations for the performance of advanced economies.
For four consecutive years, the Egyptian-American economist has been listed among Foreign Policy's "Top 100 global thinkers."
The IMF was established in 1945 to bolster the economy of 189 countries across the world as well as secure financial stability, foster global collaborations and decrease poverty, according to the IMF's official website.