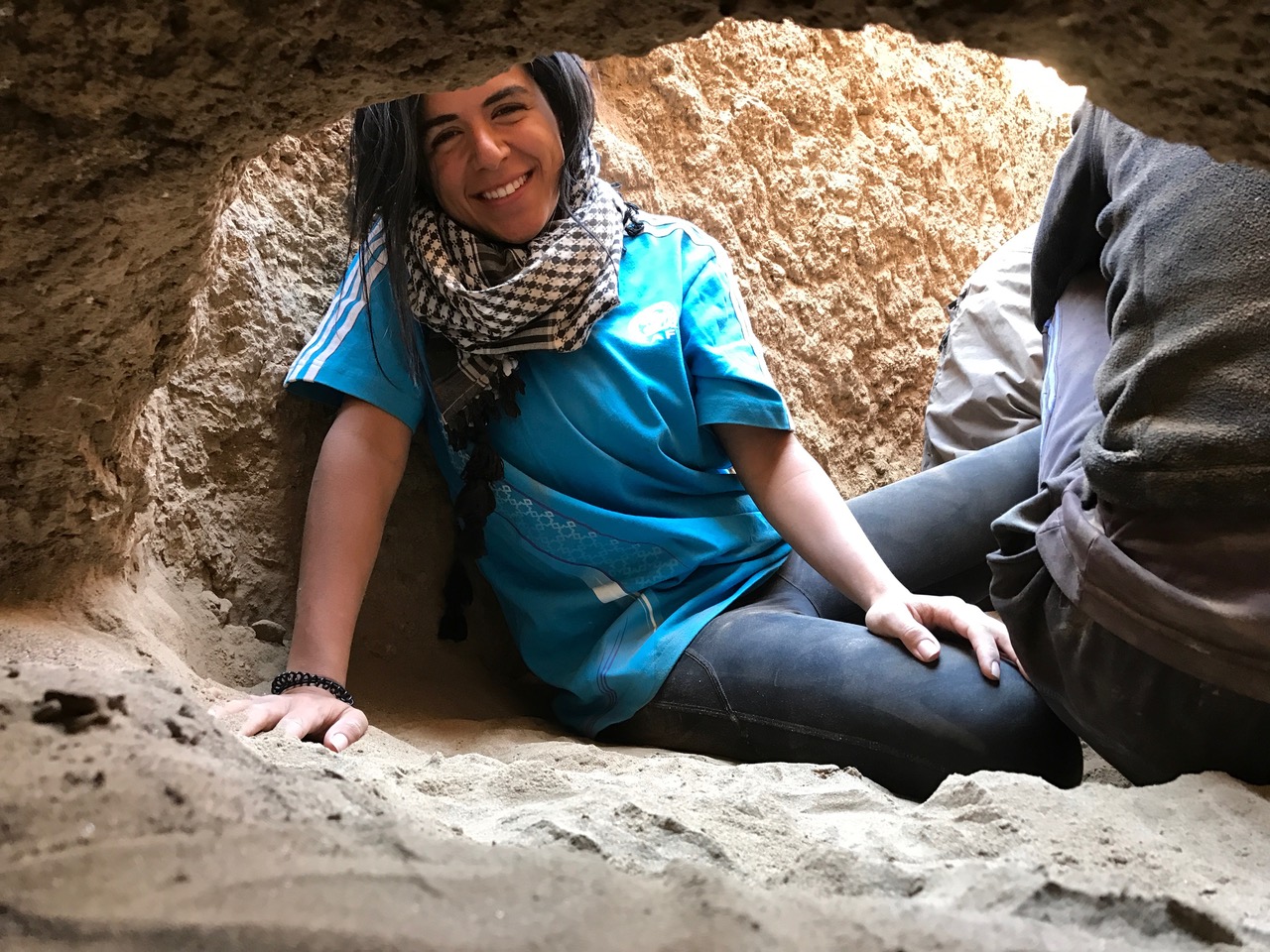 For many people, a visit to the Nile Delta can be all about recreation, but not for Egyptian archaeologist Nora Shawki, who has been excavating ancient sites in the Delta for almost five years and is now getting ready to direct her very own dig this October.
Shawki's spark for archaeology was lit at a very young age when she was watching a film at school about the discovery of King Tut's tomb. She maintained her love for the field all through her undergraduate studies in archaeology at SOAS University in London and further on through her graduate studies at Durham University.
As Shawki regularly travelled to Egypt for digs with foreign missions — constantly having to cooperate with Egyptian officials — she decided to take her challenging experience even further by completing her PhD studies at Cairo University so she "could further adapt to the Egyptian system".
"I wanted the true hands on experience, so having to study in Egypt is crucial because it's where all my work is revolved around, even though it needs a lot of perseverance," the 27- year-old said.
For her PhD research, Shawki is focusing on settlement archaeology, a relatively new subfield that focuses on non-elite settlements and their daily lives.
"I focus on regular people and what they were doing and where they were living back then. I use material culture from royal, religious and regular people to understand the impact of royal policy on Egyptians who lived during the Late Period," Shawki told Egypt Independent, adding that little research has been done in this sub-field.
Almost all of Shawki's excavations are in the Delta as she believes studying these settlements "is a race against time".
"[The Delta] is full of settlements but it's constantly being encroached by the villages, it's not going to be there in the next 15 years so it's very motivating to hurry, unearth and discover before we lose them forever," she said.
In 2015, Shawki received the prestigious Young Explorer Grant from National Geographic, which provided her with the funding needed to lead her own excavation of Tell Zuwelen, a site in Sharqiya governorate.This settlement was a satellite of Tanis, a major religious, economic, and cultural center in ancient Egypt from the New Kingdom to the Late Period
"My main challenge right now is trying to receive the permits from Egypt for the dig as the director. There are various roadblocks my way in the sense that I'm a female director, and that I did not obtain my degree from Cairo University," she said.
Shawki however is confident that with a little bit of diligence and persistence, she'll be able to obtain the permits she has been trying to get a hold off for almost a year.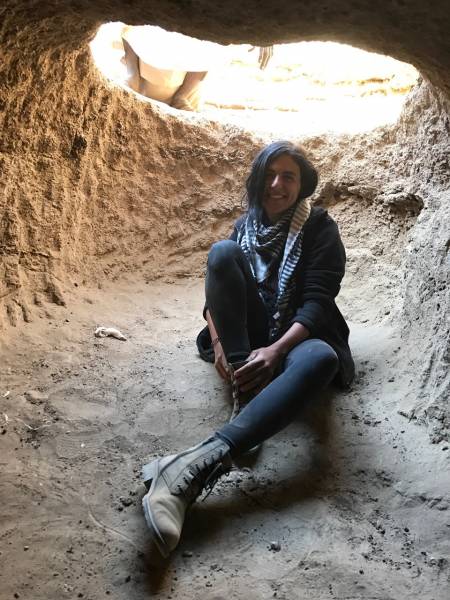 In March, Shawki was able to get the approval of Gaber Nassar, President of Cairo University, to lead the excavation team — the permits are currently pending approval from the Ministry of Antiquities.
"I'm very proud of recruiting a fully Egyptian team of six members with me for this dig. I'm aiming to finish it off this way with only Egyptian hands unearthing the site, it's also easier for security reasons," Shawki said.
In addition to managing a team, ensuring the security of the site and coordinating publication of any findings, one of the most significant responsibilities that Shawki anticipates is engaging the local community in understanding and caring about her work.
Shawki has already started paying visits to the sites, aiming to build connections with the locals. She looks forward to hiring them further along.
"I have to create a good relationship with the people at the site because I'm going to keep coming in every year. We are basically working in their homes, we have to build a connection with them so they can help us later on," she said.
Despite various challenges in the field, and countless roadblocks Shawki might face next, she believes her passion for her work is enough to surpass any hurdles her way.
"Even if we did not find huge discoveries, we are constantly finding artifacts, and in history, anything is something. It's like we are holding history between our hands, and we are the ones contributing to its interpretation, leading the way for further documentations, research and other academics to pick off where we left," Shawki said.
Photos provided by Nora Shawki