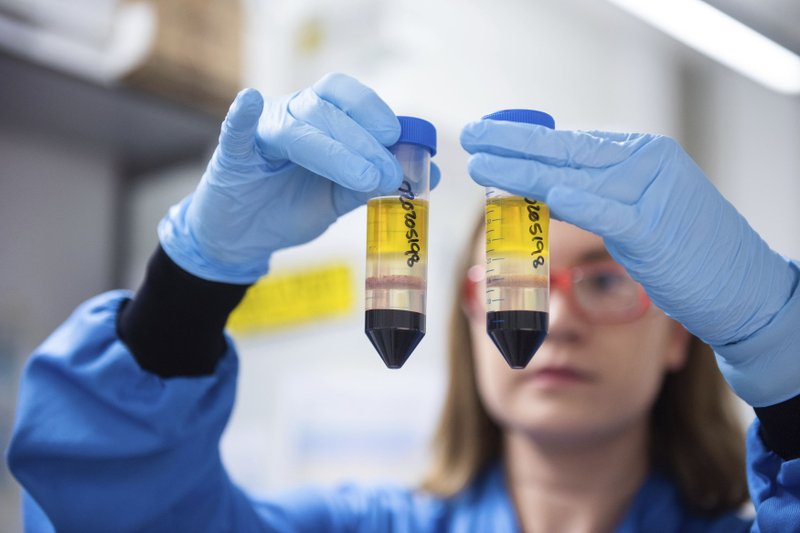 The Egyptian Drug Authority granted an emergency license authorizing the use of the Britain's AstraOxford vaccine, as part of the state's efforts to combat the pandemic and provide vaccines for as many as possible.
The authority's spokesperson Ali al-Ghamrawy said that the authority on Saturday granted approval for the emergency use of doses of the vaccine produced by the Serum Institute of India.
The institute underwent inspection and evaluation by the authority prior to approval, to ensure it met global and local regulations ensuring the safety, quality, and effectiveness of the vaccine.
A shipment of the AstraZeneca vaccine is due to arrive in Egypt on Sunday.
Head of the Central Administration for Biological and Innovative Preparations at the Egyptian Medicine Authority, Mahmoud Yassin, said that the AstraZeneca vaccine is the second to obtain emergency approval, following China's Sinopharm.
Yassin added that the authority is currently evaluating the remaining vaccines on the market.
Egypt's announced 547 new coronavirus cases and 46 virus-related deaths on Saturday.
The country now has reported a total of 165,418 cases, 129,293 recovered cases, and 9,263 deaths.
IMAGE: In this undated file photo issued by the University of Oxford on Monday, November 23, 2020, a researcher in a laboratory at the Jenner Institute in Oxford, England, works on the coronavirus vaccine developed by AstraZeneca and Oxford University.  (University of Oxford/John Cairns via AP, File)