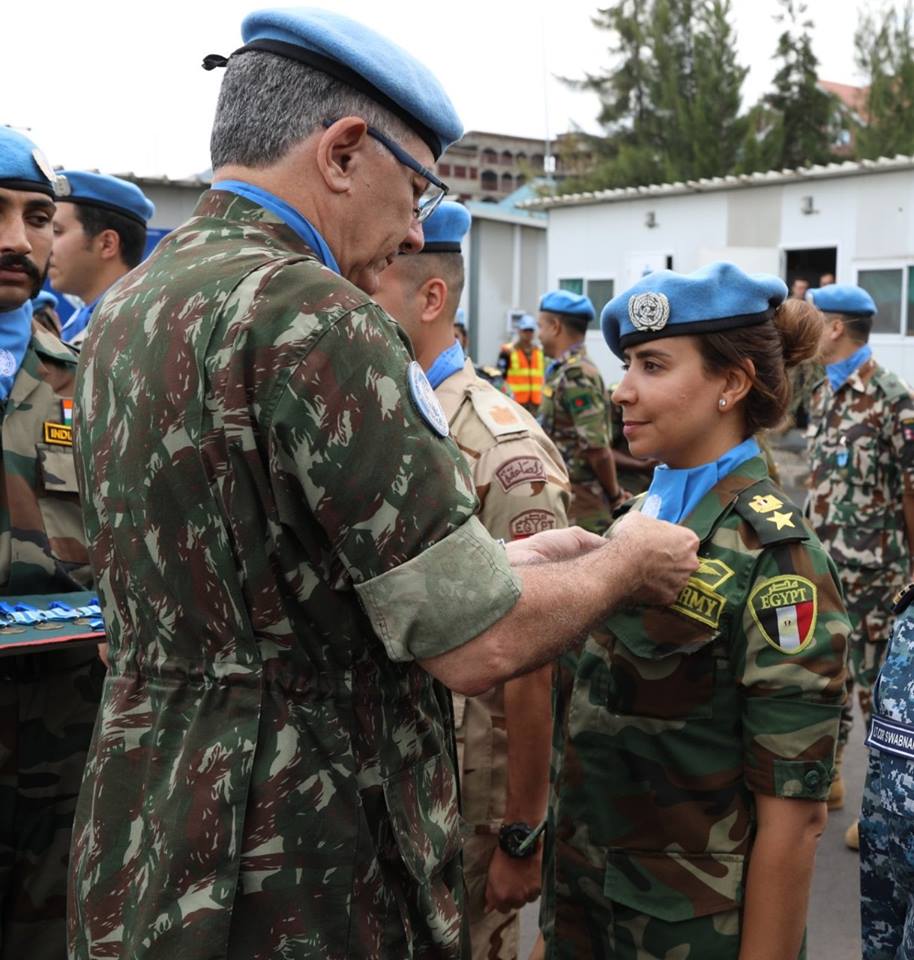 An Egyptian female peacekeeper was granted the UN Medal by Force Commander Lieutenant General Elias Rodrigues Martins Filho at a ceremony held by the United Nations Mission in the DR Congo (MONUSCO) at the Force headquarters in Goma, according to an official statement.
The Egyptian peacekeeper was honored among 51 personnel from various countries.
Egyptian Foreign Minister Sameh Shoukry noted that in 2018, around 3,000 Egyptian men and women were present across the Congo, Mali, the Central African Republic and Darfur.
The female peacemaker mainly protects women from sexual violence and advocates for the recovery and survival of victims of sexual violence according to United Nations standards for missions in unsettled areas.
The Female Military Officers Course, in collaboration with the governments of the Netherlands, Norway, Australia and Finland, has trained 340 female officers in addition to working with them at 10 sessions held in India, China, South Africa and Kenya.