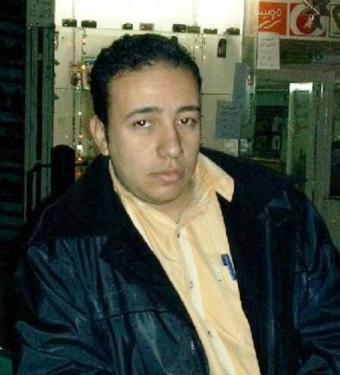 An Egyptian consular official in Jeddah said Egyptian lawyer Ahmed al-Gizawy's trial on drug smuggling charges would begin on Wednesday.
The consulate said it expects to receive a copy of the official charges on the same day the trial begins. Saudi officials have given the consulate's legal advisor permission to attend the court sessions, diplomat Ali al-Esheiry said in a statement issued Thursday.
Gizawy was arrested on 17 April for allegedly bringing drugs into Saudi Arabia while traveling with his wife to perform the Umra pilgrimage. Egyptian human rights activists say Gizawy was detained for filing lawsuits defending Egyptians detained in the Gulf kingdom.
Foreign Ministry spokesperson Amr Roshdy recently said reports claiming that Gizawy had been given a death sentence are false.
Gizawy's arrest sparked protests at the Saudi Embassy in Cairo that led to the temporary withdrawal of Ambassador Ahmed al-Qattan from Egypt. The ambassador returned to his post after an Egyptian parliamentary delegation visited the kingdom.