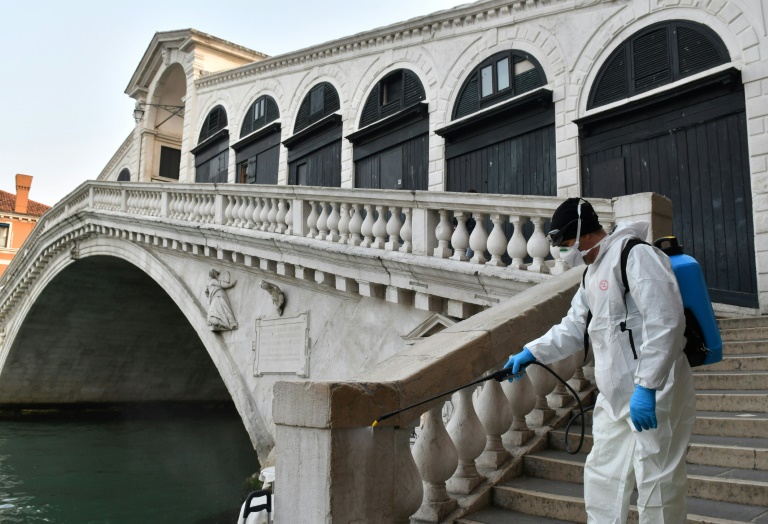 The Egyptian community in Italy on Wednesday has announced its first death from the coronavirus.
In a Facebook post, the head of the Italian-Egyptian Society in Italy Mohamed al-Abd said that the victim, Ahmed al-Far, died in the city of Bergamo on Tuesday.
Egypt's labor attaché in Milan Magdy Hasanein said that the deceased man had been admitted to a hospital 12 days ago, suffering a variety of health issues, and was infected with the coronavirus while hospitalized.
Hasanein said that the deceased was from Mansoura city in Daqahlia governorate, and had been married to an Italian woman.
Cremation will be carried out in the absence of family members. Italy restricts traditional funeral services, part of the country's efforts to ban large gatherings aiming to control the spread of the coronavirus.
Italy has registered 31,506 coronavirus cases and 2,503 deaths, with 2,941 recovered cases registered since January.
Over 190,000 cases of the novel coronavirus and 7,993 deaths have been confirmed worldwide.
Egypt announced on Tuesday 30 new coronavirus cases and two additional deaths, bringing the total number of cases confirmed so far in the country to 196. 
Six people have died from the virus in Egypt.
The World Health Organization (WHO) announced that COVID-19 was officially a pandemic on March 11.
According to a WHO situation report on Tuesday, eight new countries/territories/areas (African Region, Eastern Mediterranean Region, the Americas, and Western Pacific Region) have reported cases of COVID-19 in the past 24 hours.