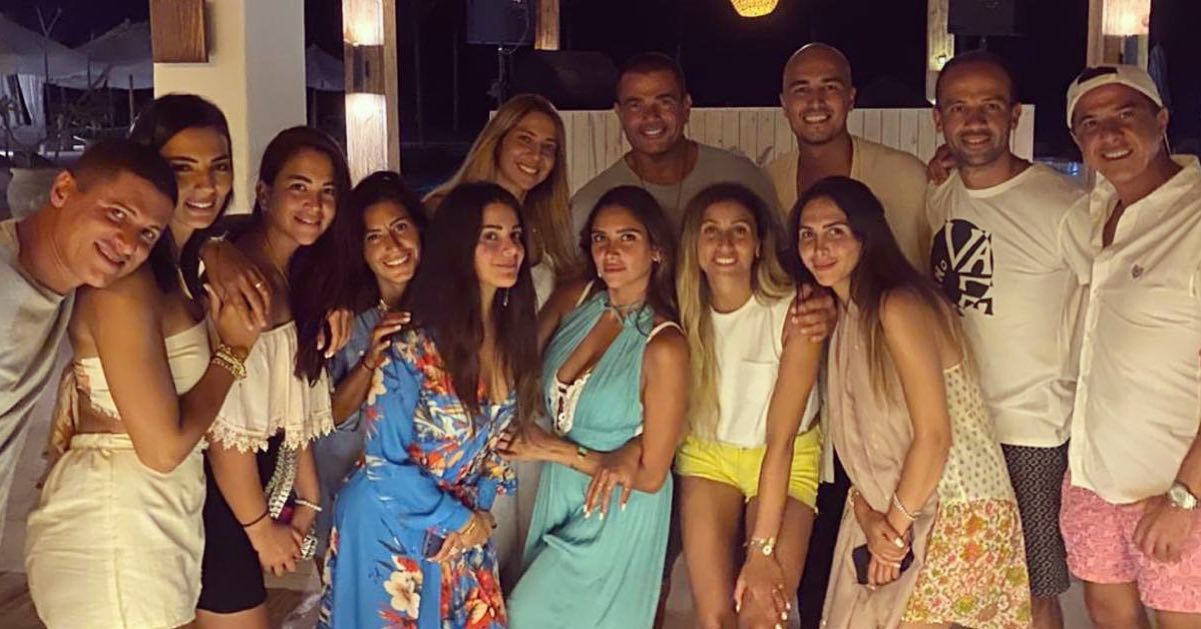 Egyptian superstar Amr Diab is set to release a new song with fellow singer Dina el-Sherbiny titled "Amaken al-Sahar" (Nightlife Places), their first collaboration together.
Portraying a summery atmosphere, filming for the song's music video concluded at a north coast resort.
On Tuesday Diab uploaded a photo on his Facebook showing him with Sherbiny, crew members and friends, writing "Nightlife places.. soon." Diab's fans shared clips of the star carrying Sherbiny as part of the upcoming song's music video.
This track also serves as a prelude to Diab's upcoming album, with most of the songs having wrapped recording with a date still to be announced.
"Amaken al-Sahar" is written by Tamer Hussein, composed by Aziz al-Shafie, and directed by Ahmad al-Najar.
Diab has built a multi-decade career that began with his musical debut in 1983. He is now known as one of the most famous pop stars of Egypt and the Middle East and has been nicknamed "al-Hadaba" (the Plateau) as a reference to his greatness.
Over the past three and a half decades, Diab has successfully remained one of Egypt's and the Middle East's most acclaimed international stars, winning numerous awards.
The Egyptian pop star is the first in the Arab world to produce high tech music videos, and in 1996, Diab released the album "Nour El Ain," which was celebrated worldwide and helped to gain the pop star recognition beyond the Middle East.
In 2009, Diab won four African Music Awards for Song of the Year, Artist of the Year, Video of the Year, and Best Male Act. He won two additional African Music Awards in 2010.
He is also the only Middle Eastern artist to have received seven World Music Awards, and set the Guinness Record for winning Best Selling Middle East Artist the most times.