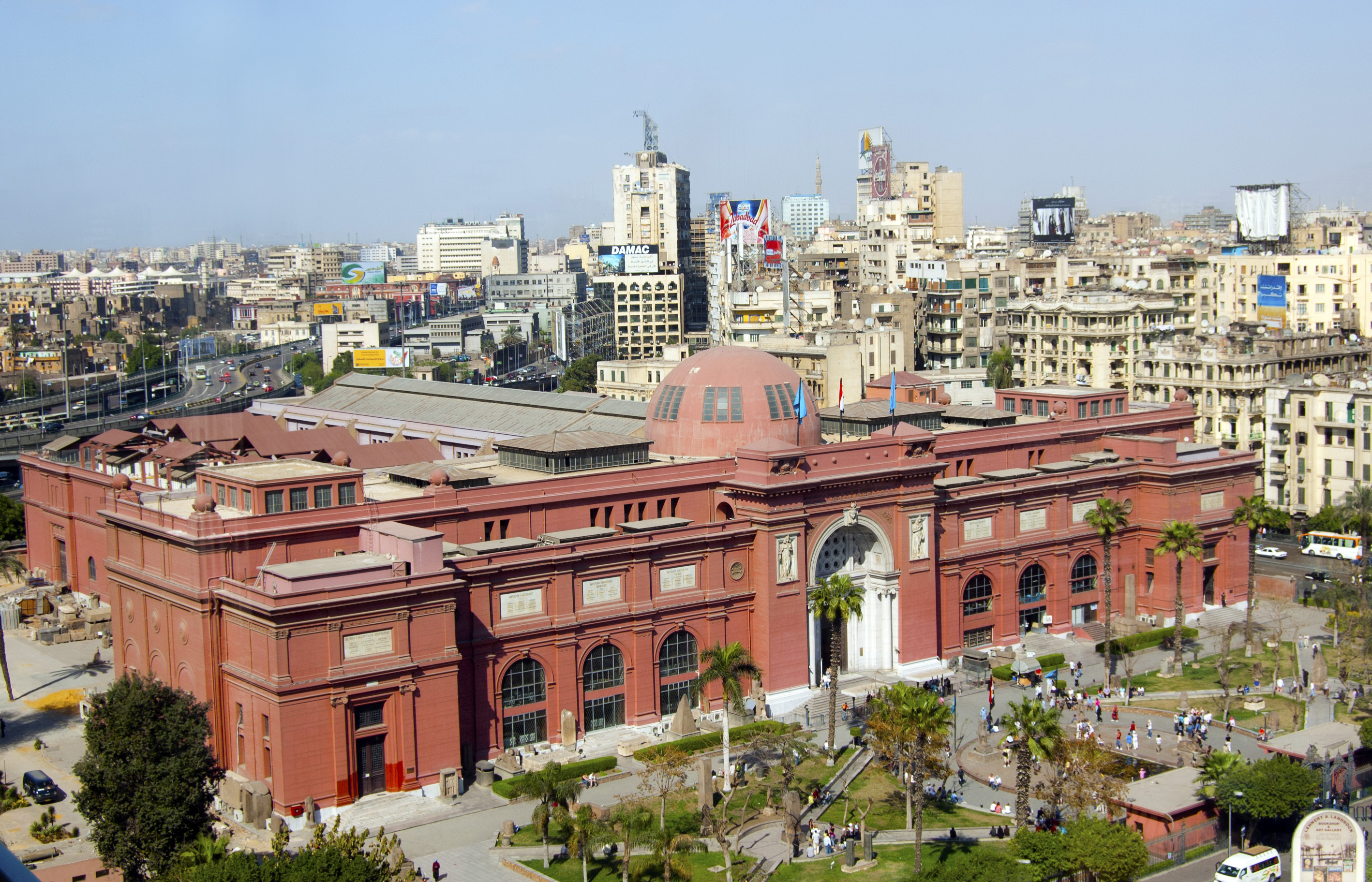 The Egyptian Museum in Tahrir Square is organizing several educational programs for children throughout the summer vacation, with the first titled "Egypt Meets Greece and Rome."
The summer educational program targets children of all age groups to introduce them to the ancient Egyptian civilization by shedding light on the museum's exhibitions and artistic and educational workshops, the Director General of the Egyptian Museum Sabah Abdel Razek explained.
The first program includes a guided tour of halls 49 and 50 on the ground floor of the museum, which displays various artifacts from the Greek and Roman eras.
Museum trustees explain information about the pieces to children and the influence of ancient Egyptian civilization and art on Greek and Roman art, using interactive cards designed by museum trustees in cooperation with the EU.
The program also includes workshops to teach children ancient Egyptian writing, and technical workshops on the mechanisms and rules for drawing portraits and artifacts dating back to the Greek and Roman eras.
Members from the "Children's Museum" at the Egyptian Museum, also gave a detailed explanation of the "Decree of Canopus," which dates back to the reign of King Ptolemy III, and was named after the Canopus region east of Alexandria, where the priests met to write the royal decree.
The museum organizes educational programs and specialized art workshops throughout the year for school students of all educational grades, including guided tours inside the museum halls, artistic programmes, interactive events, and specialized explanations for people with various disabilities, Abdel Razek said.
Abdel Razek explained that the guided tours are divided into general and specialized tours, elaborating on artifacts that illustrate aspects of the history of ancient Egypt and presented in both Arabic and English.
This serves to correct misconceptions about ancient Egyptian civilization and to highlight Egypt's progress in various scientific areas.

Technical programs for the second stage will follow specialized tours, which are implemented depending on the subject of educational workshops, such as designing ancient Egyptian crowns and musical instruments, in addition to designing ancient Egyptian games.
It also includes programs for teaching drawing rules and making maquettes. An ancient Egyptian maquette is being implemented, inspired by the maquettes of the Middle Kingdom era displayed in the museum.
And interactive events include educational workshops to teach English and French languages, according to Abdel Razek.