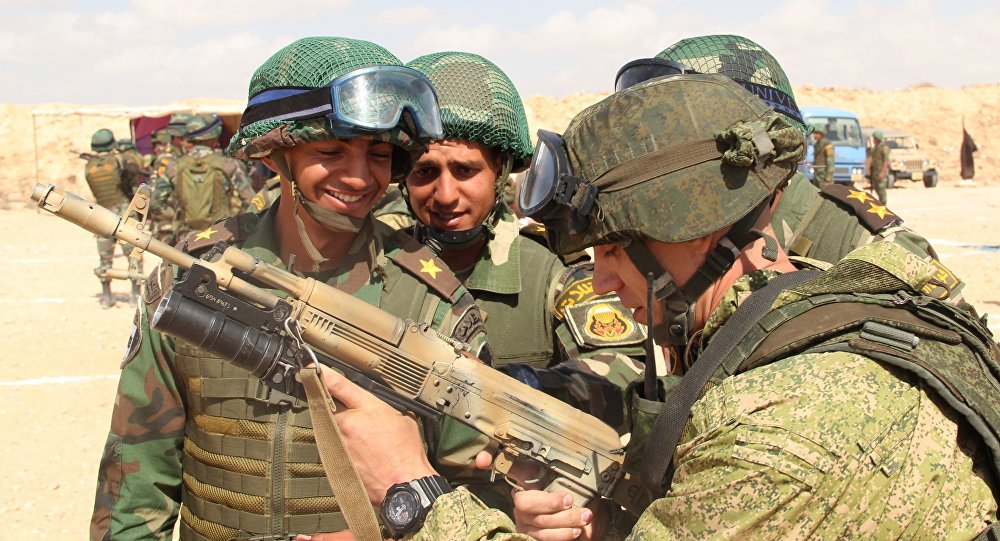 Egypt is set to conduct a joint military exercise with Russian Armed Forces next week in the Russian city of Krasnodar, located on the Kuban River, approximately 148 kilometers northeast of the Black Sea port of Novorossiysk.
According to the state-run newspaper Al-Ahram, the joint military exercise between the Russian and Egyptian Armed forces will include combat operations, landing and training exercises simulating operations in the mountainous area in Krasnodar district, using Russian "Ratnik" combat equipment.
During the exercises, more than 50 Russian airdrops and Egyptian paratroopers will learn how to use the Ratnick combat equipment in carrying out various missions
In July, Egypt received the first three Ka-52 attack helicopters, known as "Black Shark," an installment out of 46 helicopter deal signed in 2015 between Egypt and Russia.
Egyptian pilots are currently undergoing training for the Russian-made single-seat attack helicopters, Russian media outlets asserted.