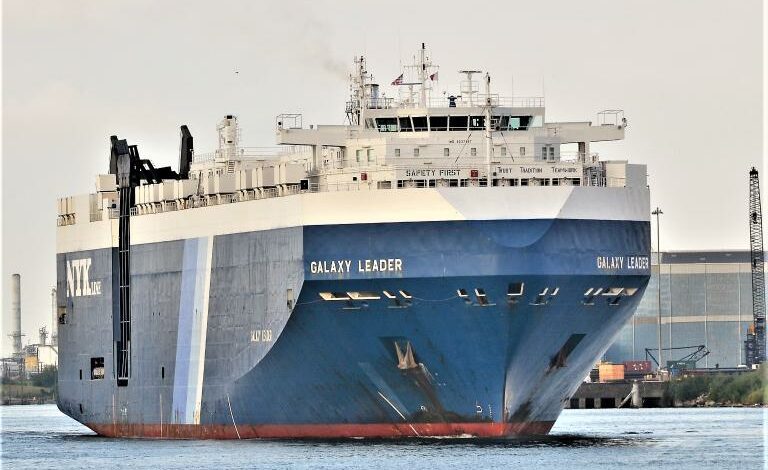 An Egyptian sea captain and one of the leaders of a company specialized in marine transportation and insurance, revealed special details about the seized Israeli ship "GALAXY LEADER" in Yemen.
Sea captain Mohamed al-Rawy, who had previously entered the same ship, said that GALAXY LEADER is a car carrier that was built in 2002 by STOCZNIA GDYNIA S.A. – GDYNIA, Poland.
The ship is owned by the British company RAY CAR CARRIERS and is managed by the same company, he said, and the ship is currently sailing under the flag of the Bahamas and its total tonnage is 48,710 tons.
Rawy continued that the ship was in Turkey and headed to Egypt on November 11, where it reached the Port Said anchorage area on November 15. It then moved on the second day, November 16, heading to India after passing through the Suez Canal.
He noted that most commercial ships have crews of different nationalities.
The Yemeni Huthi group announced on Sunday that it has seized what it calls an Israeli cargo ship, while Tel Aviv denied that the ship was from Israel.
The Israeli newspaper Haaretz published details about the owner of the seized ship, whose name is Rami Ungar, an Israeli billionaire specializing in the maritime transport industry.
This incident follows in response to Israel's ground invasion of the Gaza Strip, which has been continuing for more than 40 days and left more than 12,000 Palestinians dead, many of them women and children.