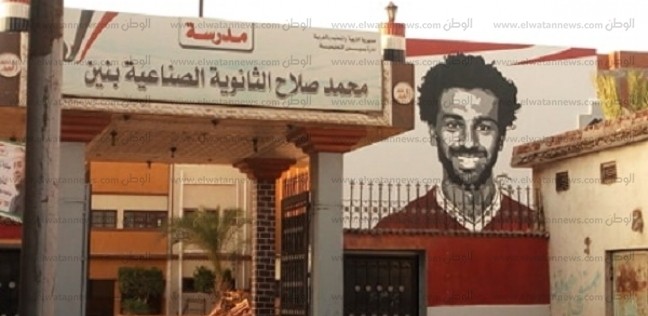 An Egyptian student has payed a graffiti art tribute to football legend Mohamed Salah on the wall of a school in Gharbiya, named the "Mohamed Salah Industrial High School" as Salah had studied there, ElWatan news reported.
Khaled Abdel Monsef al-Saadawy, a 20-year-old student at Tanta University's Faculty of law, spent seven hours a day for nine days in a row to paint the graffiti portrait, he told ElWatan.
Bad weather proved to be a significant challenge during the project, he said, adding that it was also his first time he worked on a scaffold.
Last year after Mohamed Salah scored remarkable penalty that qualified Egypt for last summer's World Cup, his hometown in Gharbiya renamed the school in his honor, celebrating Salah's exceptional success.
Photo credit: El Watan News