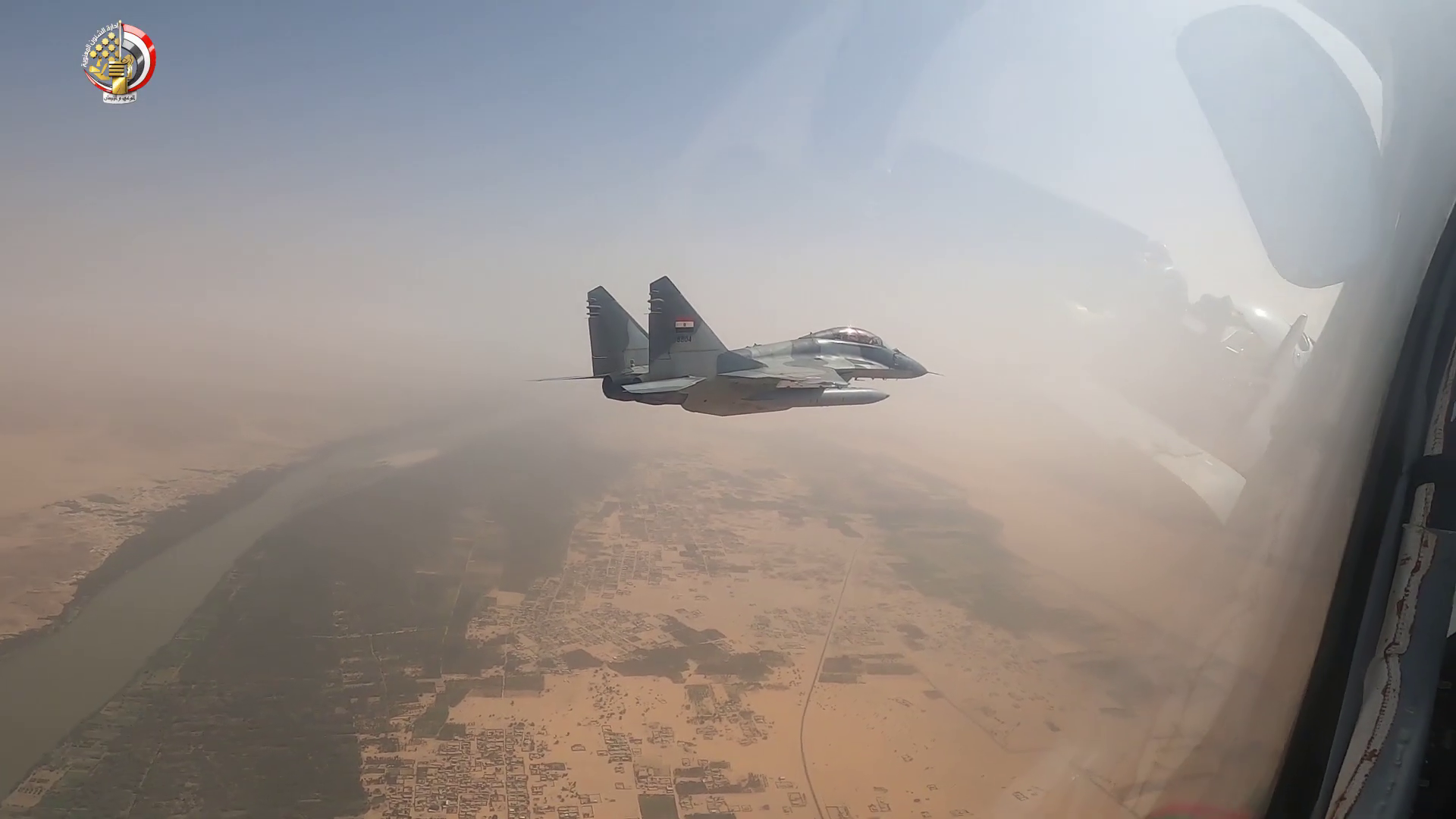 The Egyptian Armed Forces arrived in Sudan on Thursday to conduct a joint military training called "Protectors of the Nile", amid the ongoing Grand Ethiopian Renaissance Dam (GERD) crisis. 
Members of the land, sea, and air forces from both sides participated in the training, a statement from the Egyptian Armed Forces read.
Included in the exercises were theoretical and practical lectures on combat concepts, an exchange on training experiences, and joint exercises.
Special forces from the Thunderbolt and Parachutes also carried out a number of typical and atypical shootings.
The combat training included dealing with targets from different firing positions, while the Parachutes conducted free jumping exercises.
According to the statement, the training showed the high capacity and professionalism of each side in carrying out tasks, which reflects their combat-readiness and ability.
The joint training aims to enhance military cooperation and exchange experiences between Egypt and Sudan.