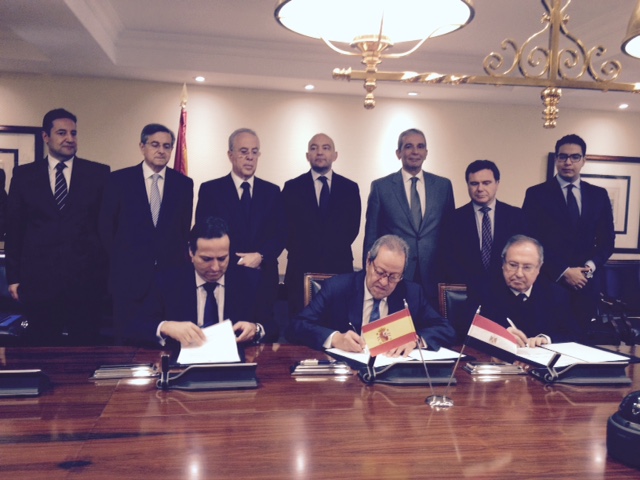 The Industry, Trade and Small and Medium-Sized Enterprises Minister Mounir Fakhry Abdel Nour is meeting with the Ukrainian Trade Commissioner in mid-August to discuss trade exchanges and joint investments.
The minister said the trade deficit between Egypt and Ukraine has increased dramatically, as the bilateral trade in 2014 stood at US$3 billion, including $2.8 billion in Ukrainian steel rebar imports, which has negatively affected the Egyptian market.
This came during talks held on Tuesday with the Ukrainian Ambassador in Cairo to support economic cooperation between the two countries.
The minister also said he discussed the problem Egyptian agricultural products exported to the Ukrainian market are facing, as the Ukrainian authorities impose arbitrary prices on the imports, Since they do not recognize the prices indicated in the original invoices, it threatens trade.
Abdel Nour said all these issues will be discussed during the Joint Economic Committee meeting in Kiev in November, under the chairmanship of Ukraine's Agriculture Minister and Egypt's International Cooperation Minister.
On cooperation in tourism, Abdel Nour said 400,000 Ukrainian tourists visited Egypt in the first half of 2015.
For his part, the Ukrainian ambassador said his country is keen on developing an economic relationship with Egypt, as it is one of the most important trading partners in the Middle East. The trade exchange between the two countries amounts to 50 percent of Ukraine's trade relations with all African countries.