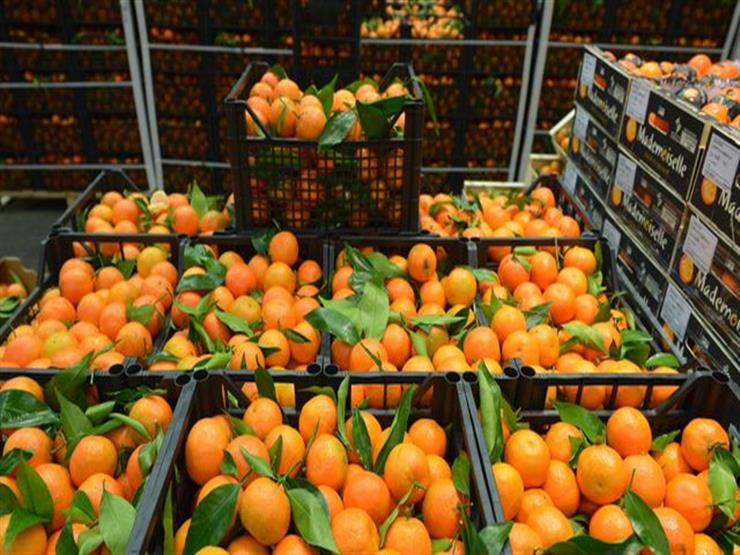 The Ministry of Agriculture and Land Reclamation said that the total agricultural exports from January 1 until November 16 has exceeded 5.6 million tons.
The ministry said in a statement that exports increased by 471,595 tons comparing to the same period in 2021, during which it reached 5.14 million tons.
The most important agricultural exports are citrus, potatoes, fresh onions, grapes, fresh tomatoes, potatoes, strawberries, fresh beans, guavas, garlic, mangoes, watermelons, and pomegranates.
Export rankings
The exports of citrus reached 1,673,730 tons in first place, and the exports of fresh potatoes reached 863,231 tons, ranking second in agricultural exports.
Onion exports reached 431,469 tons, occupying third place in exports, beans occupied the fourth place in agricultural exports with a total of 165,001 tons, while grapes came fifth with a total of 154,010 tons.
Egypt's exports of pomegranate ranked sixth with a total amount of 131,250 tons, while Egypt's exports of potatoes ranked seventh with a total of 122,590 tons, followed by mangoes with a total of 66,905 tons.
Tomatoes ranked ninth, with a total quantity of 37,870 tons, while garlic ranked tenth in Egyptian agricultural exports, with a total quantity of 30,502 tons.
Strawberry ranked 11th, with a total quantity of 19,734 tons, while guava ranked 12th in Egyptian exports, with a total quantity of 10,605 tons.
Watermelon ranked 13th with a total quantity of 9,130 tons.