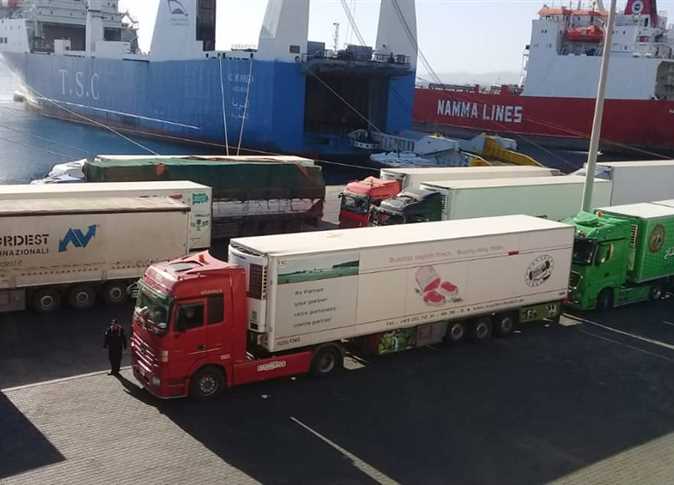 Sea freight traffic between the ports of Safaga, the Red Sea, Egypt, and Dhiba in Saudi Arabia saw an increase in the number of cruises through five ferries, while the average volume of trucks leaving Safaga port per day reached between 300-350 trucks.
Monthly statistics from the Red Sea Ports Movement stated that the Safaga Port achieved a big leap in exports to the Gulf states during December, with 443,000 tons of goods traded – an increase of 33 percent in a year to December 2019.
These trucks carry about 7,000 tons of fruits, agricultural exports, and general goods daily, all while taking precautionary measures to combat the spread of the coronavirus.
These goods included the export of 283,000 tons of agricultural crops and fruits, led by red onions and oranges, while the volume of imports reached 160,000 tons.
The Red Sea Ports Authority provided all facilities for export and import and circulated cargo trucks at the port, in coordination with members of the port community, while continuing to apply precautionary and preventive measures to prevent the spread of COVID-19 during loading and unloading operations.