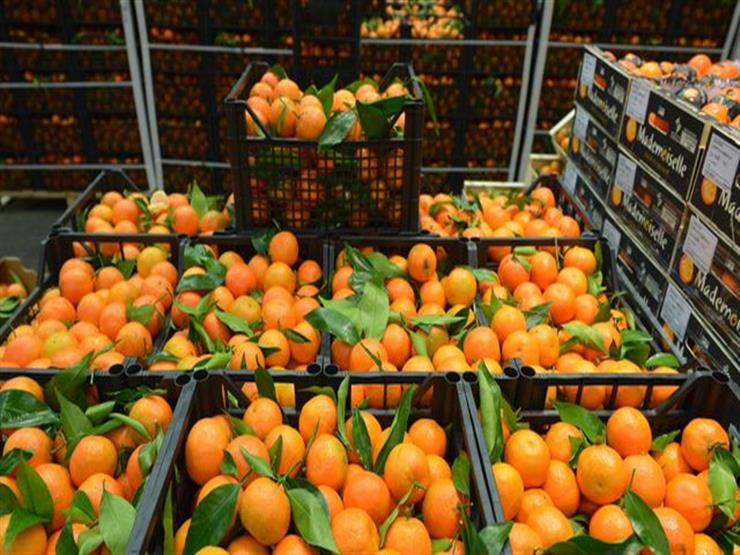 Egypt's Ministry of Agriculture and Land Reclamation revealed Friday that from January until October 5 the total volume of Egyptian agricultural exports has risen to over 4.3 million tons.
A statement from the Egyptian Minister of Agriculture and Land Reclamation al-Sayed al-Quseir explained that Egypt's measures contributed to expanding exports and opening new markets, in accordance with international standards regarding export rules.
This has contributed to bringing the total to 4,334,500 tons of agricultural products.
The statement added that the most important agricultural exports of this period include citrus, potatoes, onions, grapes, pomegranate, garlic, mangoes, strawberries, beans, guava, cucumbers, peppers, and eggplant.
Citrus fruit exports amounted to 1,397,945 tons as the most exported agricultural product, with potatoes coming in second place with 677,921 tons.
Onions came in third place with 333,002 tons exported, while grapes came in fourth with 138,566 tons exported, pomegranate fifth with 48,627 tons, garlic in sixth place with 34,366 tons and mango ranking seventh with 29,266 tons.
Egypt's exports of strawberry ranked eighth, beans at ninth guava at tenth place, according to an official report issued by the agricultural quarantine.