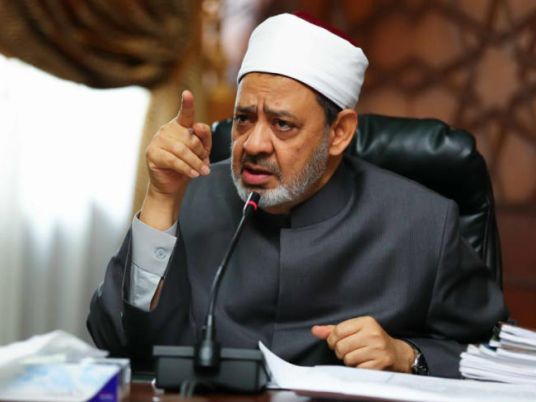 Egypt's Grand Sheikh of Al-Azhar, Ahmed Al-Tayeb, has rejected a meeting request by US Vice President Mike Pence in protest of the US decision this week to recognize Jerusalem as the capital of Israel, Al-Azhar said in a statement on Friday.
"I will not sit with the people who forge history, steal people's rights, and attack their holy places," Al-Tayeb said, adding that with this decision "they give what they do not own to those who did not earn it".
Al-Tayeb stressed that the US president should "immediately reverse this illegal and illegitimate decision," the statement, which was published on Al-Azhar's Facebook page on Friday, said.
The Grand Sheikh had initially accepted the request set forth by the US embassy for Pence and Al-Tayeb to meet on December 20. However, Al-Tayeb revoked his decision on Friday in response to the US' decision to "recognize Jerusalem as the capital of the Zionist occupation, and move the American embassy to Jerusalem, in a provocative act to the feelings of Muslims around the world," the statement said.
On Wednesday, US President Donald Trump declared Jerusalem as Israel's capital, a move that stirred controversy among his western allies as well as across the Arab world.
Following Trump's decision, the spokesperson for Egypt's Foreign Ministry, Ahmed Abu Zeid called upon the UN Security Council to convene an urgent meeting to discuss the matter, and to hear a statement from the UN Secretary General, Antonio Guterres.
He added that Arab foreign ministers will meet on Sunday to discuss the issue.
Abu Zeid called on the US to maintain the peace process between the Palestinians and the Israelis, stressing that "the decision of the United States has negative effects on the sanctity of the city of Jerusalem," in a telephone interview which aired on the DMC channel's Masaa al-Arbaa program.