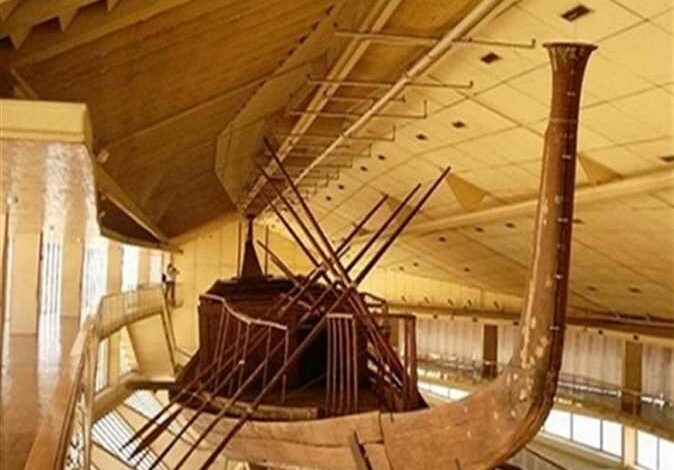 Archaeological and engineering procedures and equipment are in full swing to conduct a final simulation for the transfer of the King Khufu Boat from its current location in the Giza Pyramids area to its permanent display at the Grand Egyptian Museum (GEM) within the next few weeks.
Minister of Tourism and Antiquities Khaled al-Anany on Monday held during a meeting with the General Supervisor of the GEM Project and the Surrounding Area Atef Moftah and some museum leaders, to discuss the latest developments in the museum's archaeological and engineering work, alongside providing and operating services.
In 1954, parts of a cedar-wood barge were found in five pits near the Great Pyramid of Khufu.
The boat was restored and assembled out of 1200 pieces of wood and it is displayed, since then, in a glass museum near the Great Pyramid in Giza.
The transfer of the boat takes intensive planning and a practical rehearsal.
Journalists from Egypt and around the world will be invited to a press conference where details of the transportation process will presented, including a film dedicated to the transport work, and where they will witness the transportation rehearsal.
The GEM was originally supposed to open in 2020, however, the opening was postponed due to the coronavirus pandemic.
It is now scheduled to open in 2021, although a specific date has yet to be announced.
The museum will be one of the largest museums worldwide dedicated to a single civilization. It will also display, for the first time, King Tutankhamun's entire collection, including 2,000 artifacts that have not been seen by the public.